Dan Haren joined MLBTR readers for a chat Wednesday evening. Click here to view the transcript. If you're a current or former MLB player who would like to do a chat here, contact us!
Dan Haren was drafted in the second round in 2001 by the Cardinals out of Pepperdine. He reached the Majors in June of 2003, throwing a quality start against Barry Bonds and the Giants.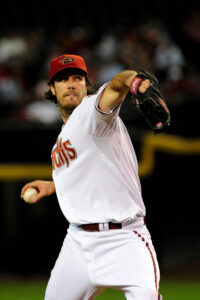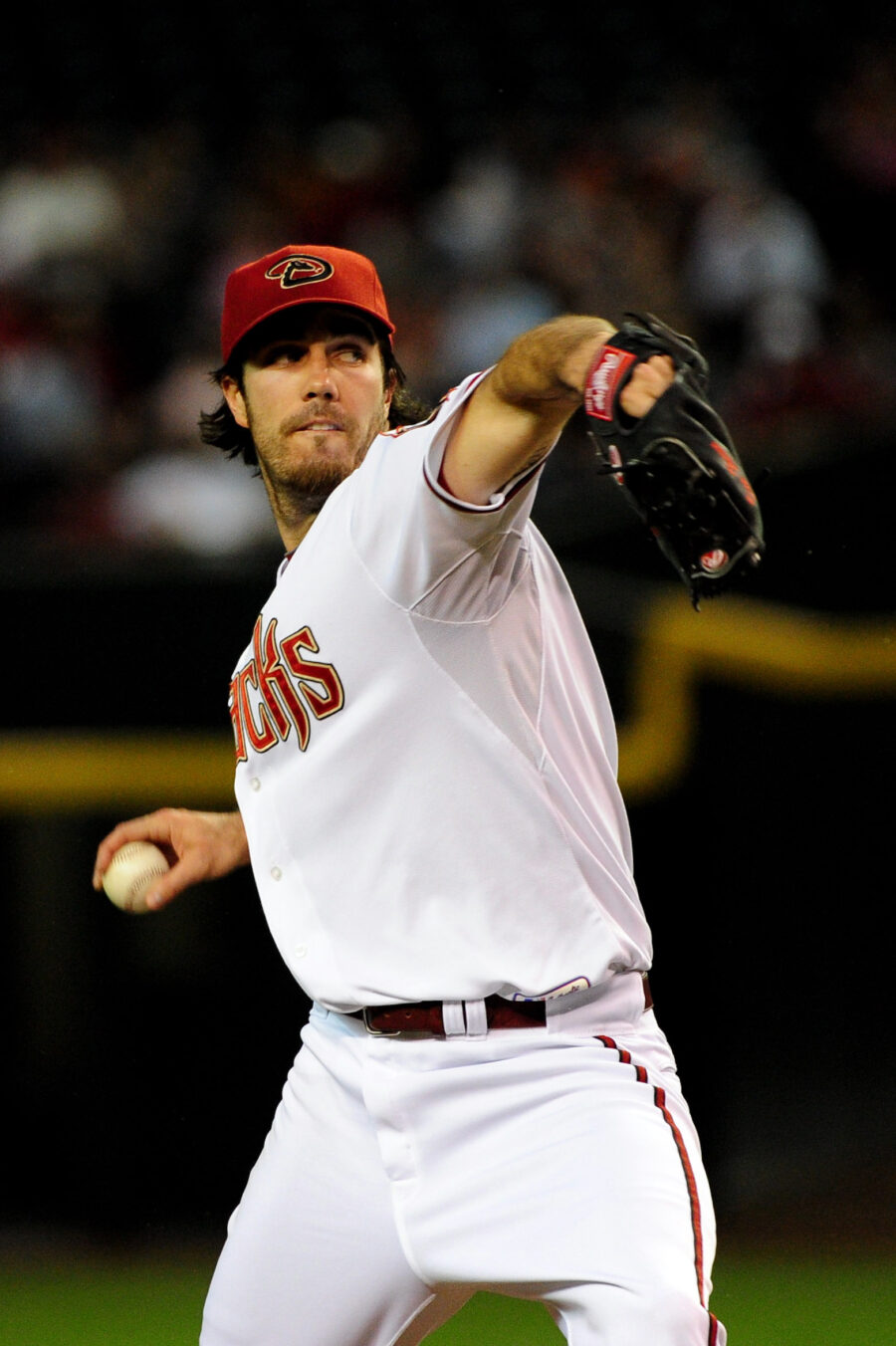 Haren spent the bulk of the following season at Triple-A, rejoining the big league club late in the season and moving in and out of the rotation. He wound up pitching in five games during the postseason that year, including two scoreless outings in the World Series.
After the '04 season, the Cardinals traded Haren, Daric Barton, and Kiko Calero to the A's for Mark Mulder. Haren quickly became a horse in Oakland's rotation, and by the end of his first season with the A's he signed a four-year extension covering his arbitration years worth $12.65MM. From 2005-07 with the A's, Haren made 34 starts each year and totaled 662 2/3 innings. The 2006 A's won the AL West and made it to the ALCS, with Haren making two postseason starts and winning one of them.
In 2007, Haren stepped into the leadership void left by Barry Zito's departure, getting the Opening Day nod and starting for the AL All-Star team. However, after that season the A's and GM Billy Beane went into a rebuild, shipping Haren to the Diamondbacks for Brett Anderson, Carlos Gonzalez, Chris Carter, Aaron Cunningham, Dana Eveland, and Greg Smith. Haren joined a D-backs rotation that already had Brandon Webb and Randy Johnson.
2008 was another excellent All-Star season for Haren, in which he led the NL in strikeout to walk ratio. Before that season ended, Haren signed a new extension with Arizona potentially running through 2013. His excellence continued in '09, as Haren finished fifth in the Cy Young voting and again led the league in strikeout to walk ratio.
However, at the 2010 trade deadline, Haren was on the move in a blockbuster trade for the third time in his career. This time he was headed to the Angels for Patrick Corbin, Joe Saunders, Rafael Rodriguez, and Tyler Skaggs. He continued his dominance in 2011, leading the league in strikeout to walk ratio yet again and finishing seventh in the Cy Young voting.
After the 2012 season, Haren was nearly traded to the Cubs for Carlos Marmol, but Chicago balked and the Angels declined his club option. Reaching free agency for the first time in his career, MLBTR ranked Haren eighth on our top 50 list. He inked a one-year deal with the Nationals that winter. After a difficult season in D.C. (by his lofty standards), Haren landed closer to home with another one-year deal, this time with the Dodgers. Upon reaching 180 innings for the Dodgers, a $10MM player option vested for 2015, and Haren exercised it.
Another season with the Dodgers was not in the cards for Haren, however, and he landed with the Marlins as part of blockbuster trade number four. That was hardly Haren's preference, but the Marlins hung onto him until they shipped him to the Cubs at the '15 trade deadline. Rather than explore free agency again, Haren chose to hang up his cleats at the age of 35.
Over the seven-year span from 2005-11, Haren was one of the very best starting pitchers in Major League Baseball. His WAR total of 33.2 during that time ranked fourth in baseball, and his innings total ranked second. Though he typically topped out around 92 miles per hour in his prime, Haren was a master of command and an old-school horse. He pitched at least 216 innings in each of those seven seasons, and his total of 1,581 1/3 was topped only by CC Sabathia. Haren finished his career with three All-Star appearances, two top-seven Cy Young finishes, 153 wins, and a 3.75 ERA.
In recent years, Haren has served as a "pitching strategist" for the Diamondbacks, in which he "provides advance scouting reports and guidance to the club's pitchers to maximize results on the mound." You can find him on Twitter @ithrow88. That's exactly what we did, and Dan graciously accepted our invitation to chat with MLBTR readers. Click here to join in!
(Except for the headline, this story has not been edited by PostX News and is published from a syndicated feed.)