Dominik and Rhea Ripley invaded his family home on Thanksgiving and Dom savagely beat his dad during the holidays.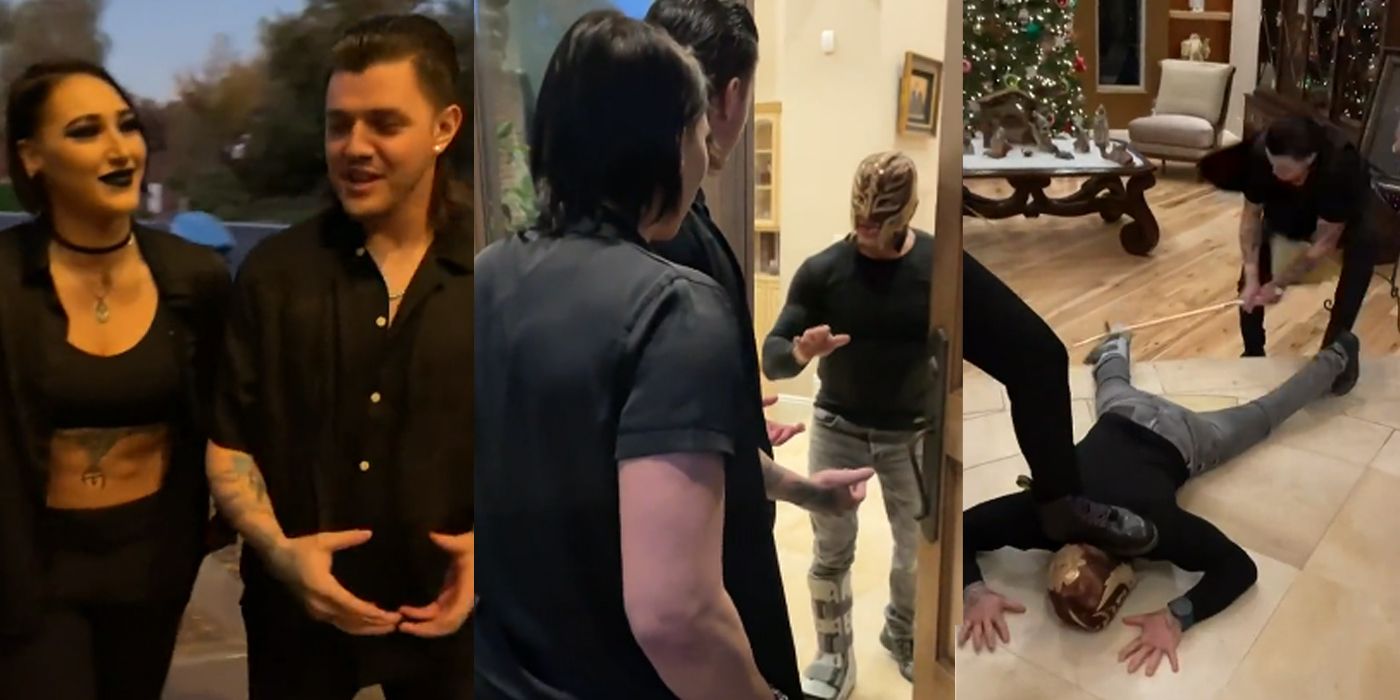 WWE posted a video on their social media pages Thursday, furthering the storyline between Rey Mysterio and Dominik. Even though the father and son are no longer performing on the same brand each week, the video proves that Rey can't escape the drama that Dom and Rhea Ripley bring with them or the troubles she's stirring up when it comes to Judgment Day dividing the Mysterio family.
The video shows Rhea and Dom coming home to Dominik's house for Thanksgiving dinner. Clearly, he was not invited, but Dom seemed to enjoy the idea that he would be interrupting the family's meal time and he spoke as though the family had never met Ripley and would be doing so for the first time. It was staged like Dom was bringing his girlfriend home to meet the parents. Rey's wife answered first and said it wasn't a good time, asking why he was there. She then said she would need to get Rey and close the door. When Rey came around, he told Dominik this wasn't the time to goof around and be insensitive. When he tried to close the door, Ripley and Dominik barged in.
Dom began to kick and hit Rey, targeting his leg. He first smashed a father and son photo over his walking boot (Rey is out with an injury right now) and then dragged his father over to the stairwell when he smashed a wooden broom over the boot. It wasn't until Dom and Rhea had felt they'd done enough damage that they left, leaving Rey's wife to check on him and the video closing.
Will WWE Play This On Television?
It's certainly possible WWE airs this footage again, the next time on SmackDown or Raw. It just seemed like the company wanted the Dominik and Rey storyline not to completely disappear, and figure a Thanksgiving dinner crashing would keep the drama going. Rey won't be back for some time and this could have been another way to keep him out a little longer. It will make sense if WWE airs this on television and drops the hint that these two are destined to do battle.
TheSportster Podcast has returned! Check out latest episodes of the show where Jim Parsons and Norman Quarrinton cover the latest news and events happening in the worlds of WWE, AEW and more!
(Except for the headline, this story has not been edited by PostX News and is published from a syndicated feed.)