by Jim Merritt
Having access to reliable sources of energy isn't just an important part of our society, it's a necessary building block of prosperity. As our world becomes increasingly digitized, we need to ensure that our power grid is durable enough to meet demand and keep the lights on for our families and businesses. In Indiana, our state's utilities have a responsibility to ensure that Hoosiers across the state don't end up in the dark. The best way to do that is to maintain a steady supply of energy drawn from our natural resources, like coal and natural gas, while investing in new technologies to make our grid even stronger and more diversified.
For more than a century, Indiana has powered our state and country by tapping into its abundant supply of coal-powered energy, becoming a beacon of energy reliability to our nation. In recent years, we've diversified our grid by incorporating natural gas plants and some renewables as a helpful supplement. Unfortunately, our state's utilities have moved rapidly to shutter coal facilities well before the end of their useful lives due to pressures from environmental activists and certain federal authorities like the EPA. In order to appease environmentalists, utilities are trying to transition our power grid to rely entirely on renewable sources like wind and solar, claiming that these resources are equipped on their own to power our communities reliably.
They're dead wrong.
For proof, one only has to take a trip across the pond to Germany, where the government has moved aggressively to make its power grid entirely renewable by 2035. While their intentions are good, the implementation of this approach has been disastrous, and serves as a cautionary tale for Indiana if our utilities bring us down the same path.
The main problem that the Germans are encountering after closing down coal plants is that their renewable energy grid is unable to meet the nation's growing demands. For example, in 2021, as Germany found itself needing more electricity to keep up with the post-Covid economic boom, the nation's wind power generation fell far short of its goals due to a less-windy year and its solar energy grid couldn't fill the gap. A year later, after Germany's supply of Russian oil dried up due to the war in Ukraine, the country once again found itself with a shortfall of energy that led to skyrocketing costs and significant reliability concerns. In fact, because of instances like these, Germany's reliance on coal power grew by more than 13% from July to September 2022.
All told, Germany's moves to rapidly shift to renewables have put a strain on its economy and its citizens while weakening the reliability of its power grid.
Rather than learning from Germany's mistakes, Indiana's utilities are making the same errors – and the same results are playing out. Hoosiers have faced the potential of rolling blackouts in times of extreme heat and cold alike in just the past year because you can't flip a switch to turn on renewable energy resources like you can with our traditional coal-powered facilities. The issue will be further compounded, because, as Quartz reports, the U.S. as a whole lacks enough transmission infrastructure to deliver renewable energy to every community, in addition to those resources lacking the output necessary to meet demand.
Our energy future shouldn't be reliant entirely on one resource or another. Our coal and natural gas resources are abundant, and if we continue tapping into them, Hoosiers will have reliable and affordable energy for generations. And renewable resources can help diversify our grid even more – and yet that doesn't mean they can meet the high demands of the power grid on their own.
In the modern era, reliable and abundant energy is a prerequisite for a thriving society and economy. Renewable energy resources have a role to play in growing our supply of energy, but that doesn't mean they are ready or able to meet our growing demand on their own. To ensure our lights stay on, Indiana's utilities should focus on a planned transition that includes all resources of energy, rather than rushing to shut down what has proven to work in Indiana.
---
Jim Merritt is a former State Senator.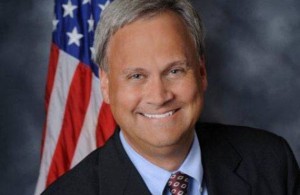 (Except for the headline, this story has not been edited by PostX News and is published from a syndicated feed.)