After being forced to cancel travel plans earlier this year after fears of being arrested over an international war crimes warrant, Vladimir Putin will be reportedly leaving Russia in the fall, according to local news media.
State-owned news agency TASS wrote on Monday that Kremlin Press Secretary Dmitry Peskov told reporters that Putin will make "several international trips" during the coming fall season.
Putin has until now avoided leaving Russia for countries where he could be arrested for the war crimes the International Criminal Court (ICC) has found him guilty of in March. In a historic ruling the court found the Russian president guilty of the unlawful deportation of and transfer of children from occupied areas of Ukraine to the Russian Federation.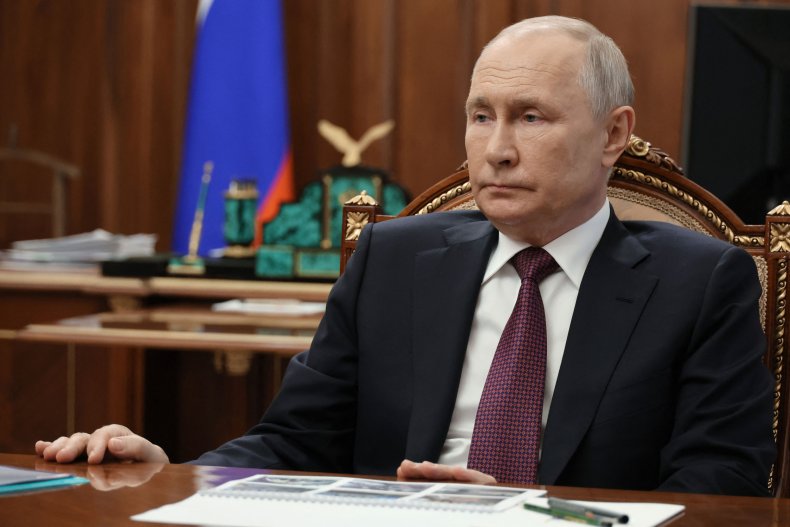 Moscow has denied the charges and insisted that it does not recognize the ICC's jurisdiction.
Answering reporters' questions about Putin's travel commitments in light of the arrest warrant by the ICC, Peskov said, as reported by TASS: "There are such plans. In the fall. We will inform you in due time."
The spokesperson didn't give any further details about exactly when and where Putin might be traveling.
"For obvious reasons, we don't want to announce this beforehand," he explained.
There's a possibility that Putin might travel to Turkey, as Peskov confirmed that the Russian president and his Turkish counterpart, Recep Tayyip Erdogan, are set to hold a meeting.
"The [two presidents'] meeting will take place soon. We will make an official announcement in due time," Peskov said when asked about whether the two will meet in Russia and refusing to specify where the meeting will take place.
This is a breaking news story and will be updated.
(Except for the headline, this story has not been edited by PostX News and is published from a syndicated feed.)