GREENVILLE — For years, Tom Donaldson studied glowing sea creatures.
Now, the Navy veteran transforms ground-up glass into stained glass creations resembling jellyfish and butterflies. Each item echoes his past bioluminescence studies.
After running his business LuminArt for eight years at trade shows and online, he has found a home as one of the nearly 300 vendors at a new shop southeast of downtown Greenville called Westside Market.
Donaldson served for 33 years in the Navy as an oceanographer, eventually retiring as a rear admiral. His master's thesis for his oceanography degree was on bioluminescent plankton, an organism that naturally emits light.
After he retired, Donaldson served as the center director of NASA John C. Stennis Space Center in south Mississippi for a little over a year before he moved to Arizona to work for a high-tech laser company.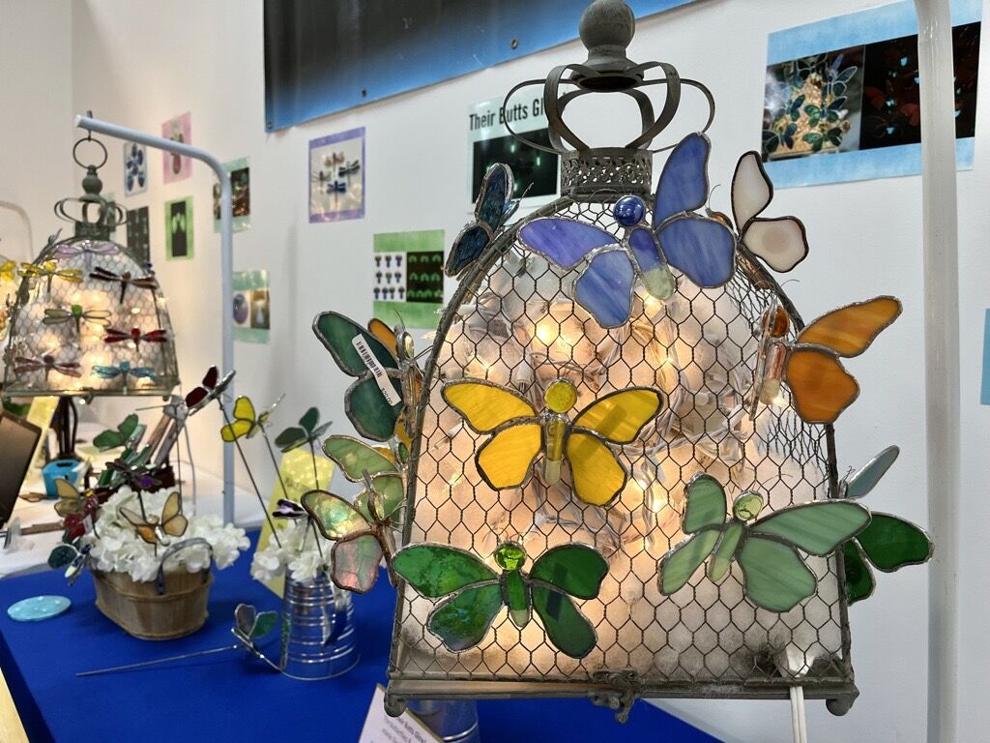 "After 45 years of working for somebody else, I did two things," Donaldson said. "I went back to school, got a business degree … and I became an apprentice at a stained glass studio."
Donaldson has been perfecting his craft for nearly 20 years now. He first learned about stained glass as an activity he and his wife could do together. They tried golfing and dancing before landing on taking an art class at a community college. His wife made an angel while Donaldson made a hummingbird. The class hooked them and they enrolled in another.
Donaldson later became a stained glass apprentice for two years. He wanted to turn his hobby into a company and attend Strayer University to study business. He established LuminArt in 2015. He sells luminescent art — mostly stained glass, and some paintings and photographs — made at his home studio.
The catalyst pieces that encouraged the greater business concept are his lamp/memory angels. The stained glass angels have teardrop-shaped bodies, round gems for heads and seashells for wings. During the day, they hang from lampshades to get the effect of stained glass. The head and wings glow in the dark.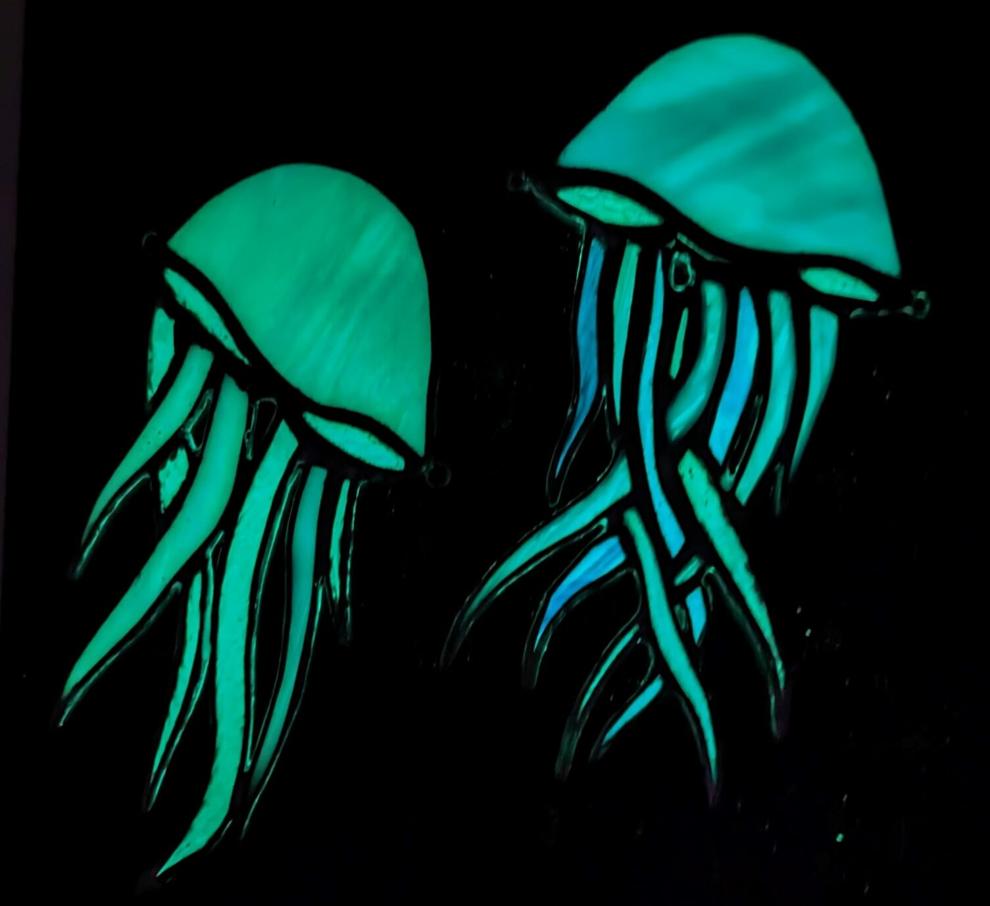 "You get two pieces of art for the price of one," he said.
He also sells butterflies, dragonflies, bumblebees sitting on honeycombs, cancer ribbons, jellyfish, whale tails and ocean waves. While he does have straightforward stained glass pieces, he estimates 80 percent of his work glows in the dark.
After working with stained glass for about two decades, Donaldson is starting to get a touch of arthritis in his hands. He has taken up painting classes to add to his luminescent art offerings.
He dreams of scaling the company and maybe selling it one day. For now, he has set up a booth in the Westside Market on Augusta Road, about five minutes from his house. Donaldson said that the crew at the market have a strong business model, "but more than that, they're just spectacular people to work with. Very, very supportive."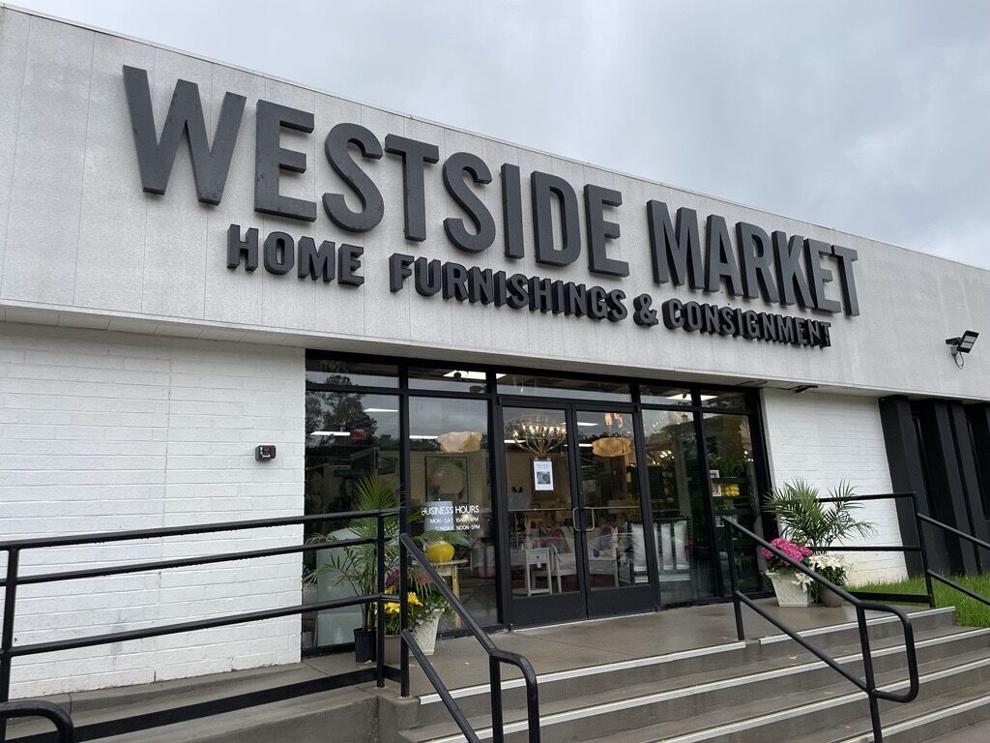 Westside Market was founded in Atlanta in 2013 and has since grown to have three locations with a future spot coming to Roswell, Ga. The Greenville location — situated between the Pleasant Valley and Gantt communities — is the first location outside of Georgia.
"When we were looking around, when we came here, it was just obvious," General Manager Darrin Hawk said of what inspired the move into this region. "It's one of the most beautiful places in the Upstate."
The 50,000-square-foot market sells vintage clothing, antiques, new furniture, art, jewelry, home decor, rugs and more. Products can be new, used or repurposed.
The market bought the property three years ago and as soon as it started construction the pandemic hit. It opened on Dec. 1, 2022, and hosted a grand opening celebration for the space on April 1.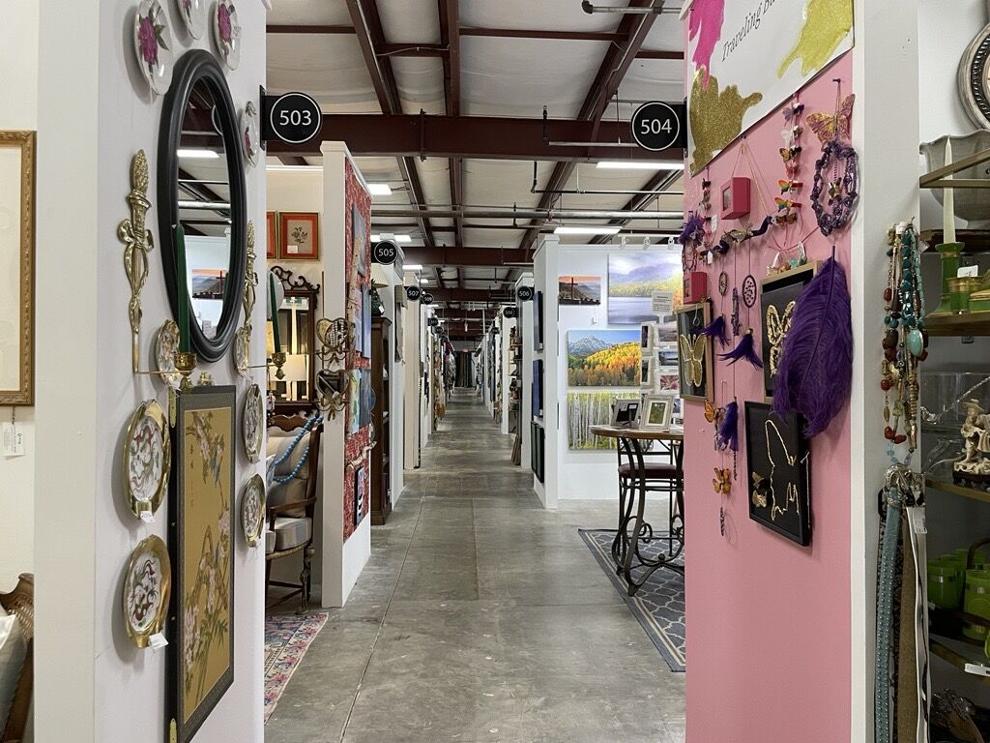 The Augusta Road market has more than 300 members, each paying rent on six-month contracts for varying-sized booths. The market has a waitlist of 85 businesses interested. Members receive 90 percent of the profit from their sales.
"We want to give people an opportunity that they may not otherwise have," Hawk said. "Somebody can't go out and rent a 10,000-square-foot building and try a business for a while. You can come here, and for six months, with very little to lose."
Westside Market is open at 3510 Augusta Rd. from 10 a.m. to 6 p.m. Monday through Saturday, and noon to 5 p.m. on Sunday.
Follow Stephanie Mirah on Twitter @stephaniemirah
(Except for the headline, this story has not been edited by PostX News and is published from a syndicated feed.)