A new crypto scam that the FBI says is one of the fastest-growing in the country is taking millions of dollars from people in South Florida.
The scam starts as a text or online message and is leaving people in debt, according to the FBI.
Maybe you've received one of the messages which say start by saying something like, "Hello is this John?" You reply, "sorry, wrong number" and that's when the crook continues the conversation to attempt to steal your money.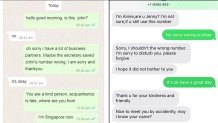 "Their goal is to take everything," explained Supervisory Special Agent Zacharia Baldwin with the FBI Miami Financial Crime Squad.
He says the scam is called "Pig Butchering."
"That's the loose translation from the Chinese word that the scammers have called it," Baldwin said.
Baldwin has focused on financial crimes for his entire career with the FBI and he says this scam is growing faster than any other he's seen in the past 15 years.
It originated in Southeast Asia and is a combination of investment fraud with romance relationship fraud, Baldwin said.
"As far as the scale of threat, this is definitely one of the top priorities just because of the widespread loss that we have seen and how it affects the community, particularly here in South Florida," he said.
There's a lot of money in South Florida, which is what the crooks are looking for when they send a text.
"Generally they will use just random names. It doesn't matter their name, they are just trying to get engagement," Baldwin explained.
According to Baldwin, once you respond "wrong number," the criminal will try to continue the conversation, sometimes using animals to pull on your heartstrings.
"'Oh, my puppy or my animal is sick. I'm trying to get a hold of the vet. You seem kind,'" Baldwin said is one example.
Other times, the crooks will reach out on social media or dating sites. The FBI says once a relationship is established, the crook will bring up crypto, at first showing their own false successes through pictures of cash, luxury cars and vacations.
But it's all fake and being used to lure the victim to invest. Victims end up losing anywhere from a few thousand to millions of dollars. The average loss is around $50,000, according to the FBI. Nationally, billions of dollars have been lost to this scam in just one year.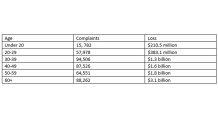 "They will start talking about their life together, especially with the romance. 'Look, we made so much money, I can't wait to live with you. Our life is going to be set,'" said Baldwin.
Investigators say sometimes the scammer initially allows the person to pull out money to look like the earnings are real and build further trust, essentially treating the victim like a pig, fattening them up before they are butchered.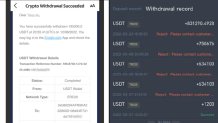 "The things they talk about, it is heartbreaking. About the future for them, doing things for their family. They're basically preying on these people's dreams," said Baldwin.
Unfortunately, most of the scammers are overseas in countries where it's hard to prosecute. So, if you think you are a victim, stop sending money, and if you can, try to get it back. The FBI wants you to report the crime here.
Here are some red flags the FBI says to look out for:
Any communication that you receive that you did not initiate is a red flag
Anyone that guarantees that an investment will be successful should be an immediate red flag
Experts say you should only invest money that you can afford to lose
(Except for the headline, this story has not been edited by PostX News and is published from a syndicated feed.)