Buster Murdaugh, the only living son of disgraced South Carolina attorney Alex Murdaugh, has finally spoken out about his family's reputation, telling Fox News in an exclusive interview this week that "there's no escape" from the impact.
The 29-year-old Murdaugh son sat down for an interview nearly six months after his father was sentenced in the killing of his wife, Maggie, 52, and 22-year-old son Paul. Alex Murdaugh has denied slaying Maggie and Paul, who were discovered shot dead on the family's hunting estate in Colleton County, South Carolina, in June 2021.
Alex Murdaugh is now serving two life sentences, and the case has become a national sensation, inspiring Netflix's true crime series Murdaugh Murders: A Southern Scandal.
In an exclusive clip provided by Fox to Newsweek, Buster Murdaugh told Fox News' Martha MacCallum that his family's story has become "completely inflamed in the media." The clip is part of an interview for The Fall of the House of Murdaugh, which is set to air on Fox Nation Thursday.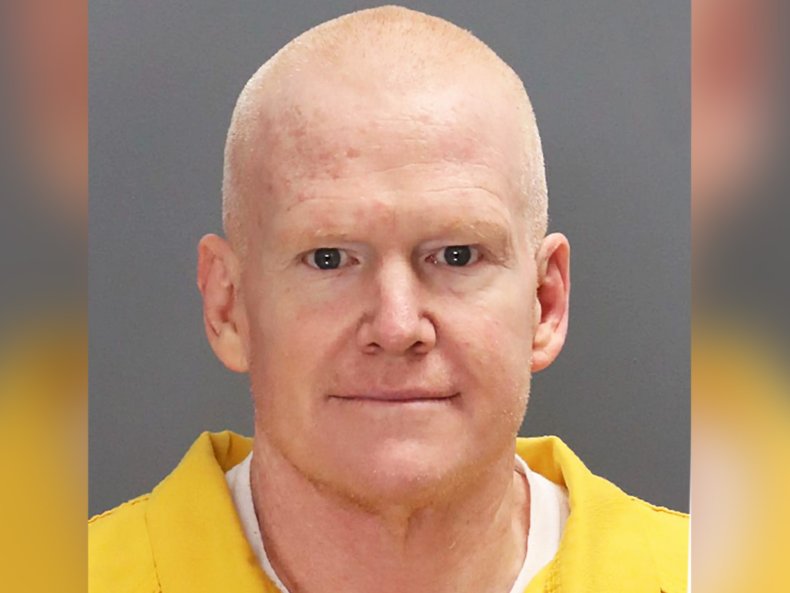 "There's been an awful lot of things written about an awful lot of my family members," Murdaugh said. "It is completely, completely inflamed in the media. There's no escape from any of it."
Part of the full interview was also previewed by Fox News, which shared a clip of Buster telling MacCallum that he does not believe his father is guilty of killing his mother and brother. Alex Murdaugh, 54, denied during trial that he had anything to do with the murders.
"I do not think that he could be affiliated with endangering my mother and brother," Buster said. "We have been here for a while now and that's been my stance."
Buster added during the interview that he believes a killer could still be on the loose, Fox News reported, telling MacCallum, "When I go to bed at night, I have a fear that there is somebody that is still out there."
Moments before he was sentenced in March, Alex Murdaugh declared his innocence while taking the stand during his trial, telling the court, "I'm innocent, I would never hurt my wife Maggie and I would never hurt my son Paw Paw."
Beyond his life in in prison, the eldest Murdaugh is also awaiting trial on dozens of other charges, accused in a series of financial fraud schemes. He most recently was indicted on 22 fraud-related charges, related to allegations that he cheated his late housekeeper's estate and insurance carriers out of millions of dollars.
Murdaugh has also been connected in the death of Stephen Smith, who was found dead on a road in Hampton County, South Carolina, in 2015. Law enforcement told the Smith's family attorney that an unidentified "piece of evidence" related to Smith's death was uncovered during the state's investigation of the Murdaugh family murders.
Buster Murdaugh and Stephen Smith were high school classmates. Fox News said that Buster also spoke "candidly" about Smith's death in its exclusive interview.
(Except for the headline, this story has not been edited by PostX News and is published from a syndicated feed.)