Roddy Piper is one of wrestling's truest legends. He was a universally respected talent on the mic, besides which his heel work in particular was incredibly important to WWE's national expansion as he played a critical foil to Hulk Hogan, the defining babyface star of the era. Cowboy Bob Orton's contributions have grown woefully forgotten from this era, but he stood alongside Piper as a featured villain, often cast as the second-in-command to Hot Rod during his run as the lead antagonist on WWE programming.
Related: 10 Things You Didn't Know About "Cowboy" Bob Orton Jr.Though fans today may know Cowboy best as the father to modern star Randy Orton, his career was more than Hall of Fame-worthy on its own merits. One of the keys to his accomplished work alongside The Rowdy Scotsman may well have come back to the real life bond the two developed together.
Roddy Piper And Bob Orton Were On-Screen Allies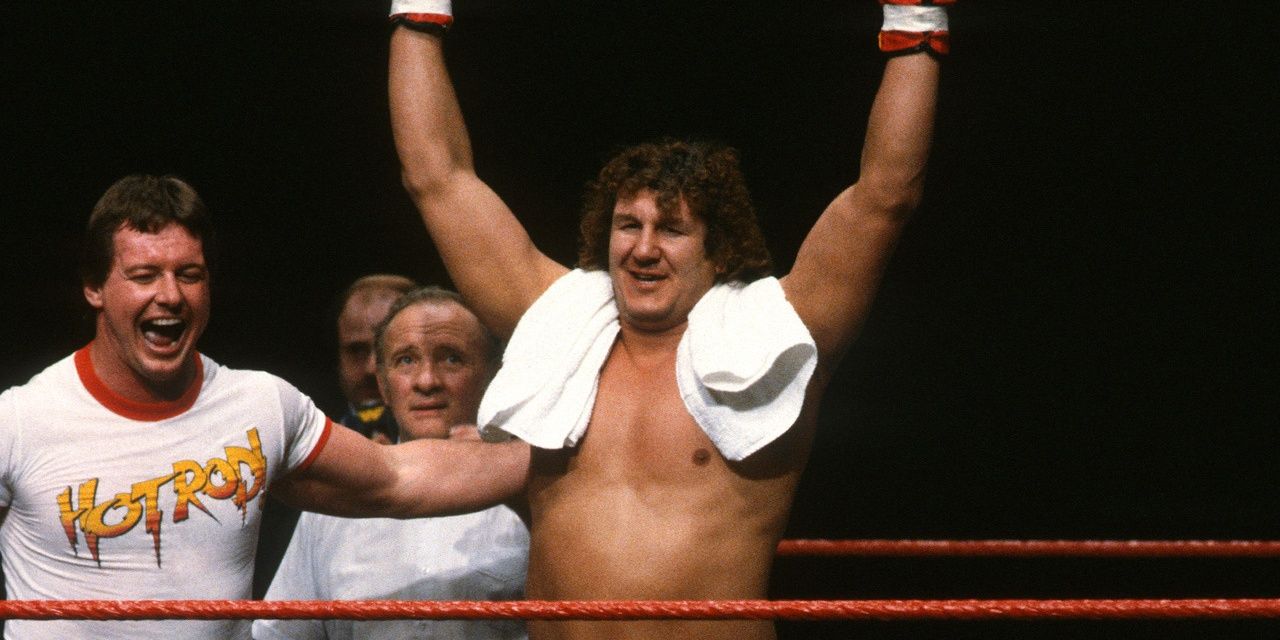 While the Roddy Piper and Bob Orton partnership may be best remembered for their time linked together in WWE, that was not the first place where they connected. Orton appeared on the Two Man Power Trip of Wrestling podcast (h/t eWrestlingNews) in 2017 and cited that the two first worked together in North Carolina.
The duo arguably peaked at WrestleMania 1. After a huge build up, Paul Orndorff was Piper's tag team partner for the main event match against Hulk Hogan and Mr. T. Orton was their corner man and wound up being the difference maker when he accidentally clobbered Mr. Wonderful with his cast. The moment set up the babyfaces to win, but no less importantly protected the heels as they lost not because they were outwrestled, but because their plot to cheat backfired on them.
Piper and Orton weren't done then, as Orton again gamely played Piper's sidekick in the build to Hot Rod's WrestleMania 2 boxing match with Mr. T. That run included Cowboy having his own oft-forgotten worked boxing match with T along the way, on an early episode of Saturday Night's Main Event.
Roddy Piper And Bob Orton Struck Up A Real Life Friendship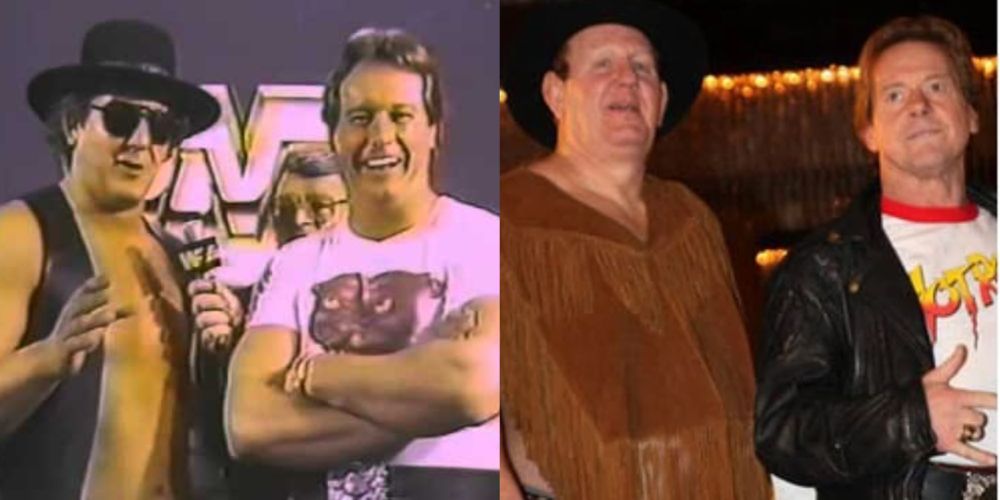 In his interview with The Two Man Power Trip, Bob Orton explained that he and Roddy Piper got to know one another traveling the roads together. "Just riding with Roddy was never a dull moment," Orton said. "He was so entertaining … [it was] probably the best time in my life as far as wrestling is concerned."
Cowboy credited Vince McMahon with assigning him to play a bodyguard-type role behind Piper. He went on to explain that they garnered such heat from fans that there were times they had to hide away behind bleachers together to escape fans who legitimately wanted to fight them. It's interesting note that, despite the chaotic scene Orton painted, he nonetheless sounded a bit wistful looking back at the days when fans were so heatedly invested in wrestling storylines, lamenting that they've mellowed out since.
Roddy Piper And Bob Orton Stayed Connected
Roddy Piper remained in the wrestling limelight longer than Bob Orton. While Piper may not have returned to the heights of his heel run leading into the original WrestleMania, he nonetheless had a largely successful veteran babyface run in WWE. Hot Rod followed that up with a main event stint in WCW, ironically enough playing the hero against heel Hollywood Hogan.
Related: Hulk Hogan Vs. Roddy Piper: 13 Things Fans Forget About Their FeudDespite limited time on screen together, Piper and Orton remained connected over time. That included Piper coming out of retirement to feed Orton's son Randy's Legend Killer gimmick, putting over the youngster first in 2005. Later, the legend's tag team of Piper and Ric Flair would drop their tag titles to the Rated RKO pair of Randy and Edge.
Additionally, in a little-seen and widely forgotten match for Juggalo Championship Wrestling, Piper and Orton actually teamed up once more for a tag team match against Mick Foley and Terry Funk in 2011.
More so than wrestling angles, or Piper paying back Cowboy by helping further his son's career, the two remained linked off-air as well. In talking with NBC affiliate WNDU (h/t SEScoops) shortly after Hot Rod's passing, Orton reported they'd talked on the phone just days before it happened. Orton affirmed his warm feelings toward Piper, saying, "No matter how you felt, how down you were, how much the road could get to you, he could always make you laugh. Just a great guy. Everybody loved him."
Roddy Piper and Bob Orton will be forever linked in the minds of wrestling fans who followed WWE's national expansion. Though Piper spent most of his latter years in wrestling as a babyface, whereas Orton remained a heel, including a stint as his son's manager, it's clear the two remained close when the cameras were off. Moreover, it's clear Cowboy was deeply moved by the passing of his old friend.
(Except for the headline, this story has not been edited by PostX News and is published from a syndicated feed.)