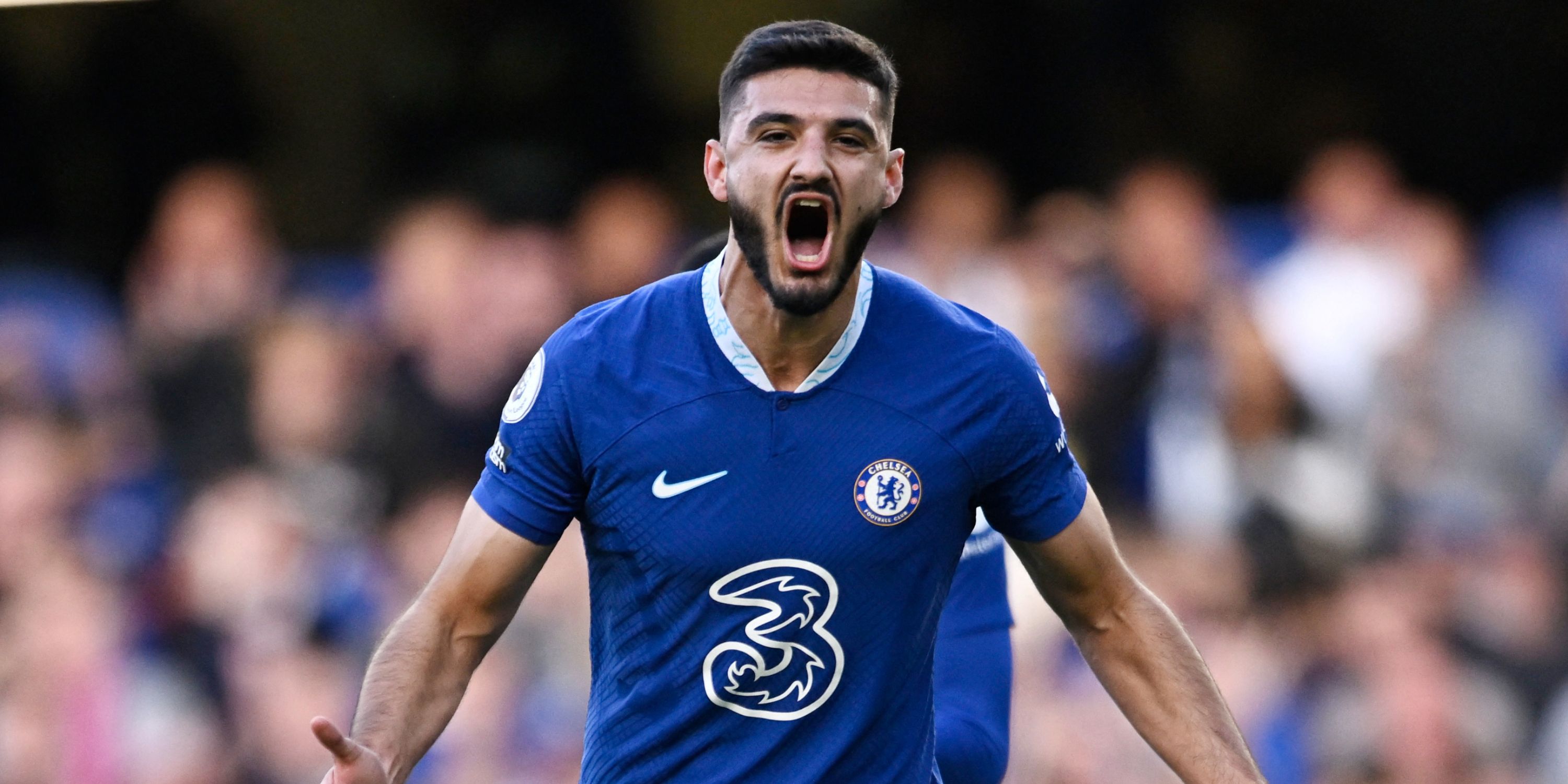 Highlights
Armando Broja, who has been sidelined with an ACL injury, is in the final stages of his rehabilitation program, according to an update from the club.
Broja was seen in a playful fight with masseur Billy 'Blood' McCulloch at the Cobham training centre, showing his high spirits.
Mauricio Pochettino, the Chelsea manager, believes Broja has the potential to be an important striker for the club and is keeping an eye on his progress.
Chelsea attacker Armando Broja has taken to Instagram to respond after footage emerged of him having a friendly fight with iconic staff member Billy 'Blood' McCulloch.
What is the latest Armando Broja injury news?

The 21-year-old striker has been sidelined since last December after he suffered an anterior cruciate ligament injury in a friendly against Aston Villa. But as per a promising update from the club last week he is "at the end stages of his rehabilitation programme".
Amid this good news, it seems as though the player is back around the Cobham training centre and in high spirits, joking around with all his Chelsea teammates and other members of staff.
Indeed, as recently seen in some footage shared by Ben Chilwell on Instagram, Broja can be seen having a little play-scrap with masseur McCulloch.
Some may be familiar with the iconic former kit-man for his larger-than-life personality and apparent willingness to deliver top-tier dad jokes before cracking up with his distinctive laugh.
For instance, as you can see in the footage below, he once said to a reporter:
"What do you call if you cross a football team with a flower seller? Nottingham Florist…"
Well, in the Instagram post from Chilwell, the masseur was spotted messing about again – this time taking one punch from Broja before responding with a jab of his own. Fooling about, the Chelsea striker slumps onto a table as if in genuine pain.
After the clip was shared on social media, Broja responded with a further joke, writing: "Set up the fight @benchilwell. Me vs Billy Blood."
Evidently loving it, former captain John Terry also responded with a couple of laughing/crying emojis posted under the video.
How good is Armando Broja?

Seeing as he's been out with an injury for so long, many may have forgotten Broja still plays for Chelsea but fortunately for the player, it does appear as though he is in Mauricio Pochettino's plans.
As quoted recently in the Independent, the club manager told the press: "I think at the same time we are keeping one or two eyes on Armando Broja because I think we can't forget him. We cannot stop him, and to bring some profile of player than can stop his evolution.
"We really believe in him. We know him very well. He can be a really important striker for Chelsea. We need to be careful."
Still only 21 years of age, the Albanian hasn't truly been able to show what he can do for the Blues, having only actually played 19 times for the club – for a total of just 469 minutes.
In that time, he has just one goal and one assist to his name but did show more promising signs while on loan for a season at Southampton as he netted nine goals and one assist in 38 outings.
There certainly does seem to be plenty of potential there for Pochettino to mold but it remains to be seen as to how long exactly it will take Broja to get back to his best after spending so much time out injured.
At the very least, it's good to see his spirits apparently pretty high behind the scenes as he nears a return to action.
(Except for the headline, this story has not been edited by PostX News and is published from a syndicated feed.)