Lights on 45th Street
Admission: Free
Location: 1802 E. 45th St. S, Wichita KS 67216
Radio: Tune to 89.5

Location: 6726 W Ocieo St, Wichita, KS 67205 –
Radio Station: 106.9 FM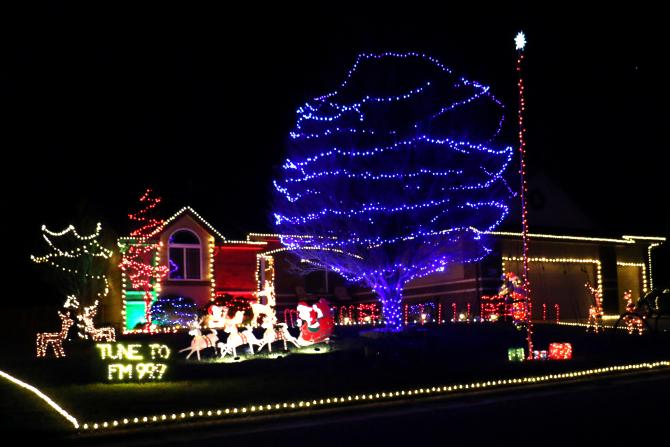 Location: 6226 W 34th Ct N, Wichita, KS 67205
Radio Station: 99.9 FM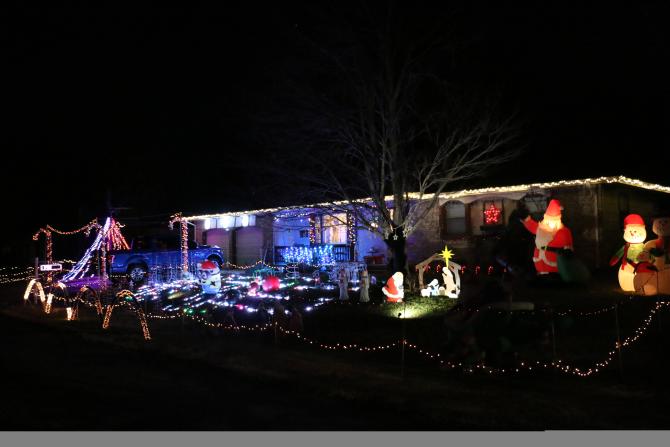 Lights in the Valley
Location: 210 Southwind Dr, Valley Center, KS 67147
Radio Station: 88.1 FM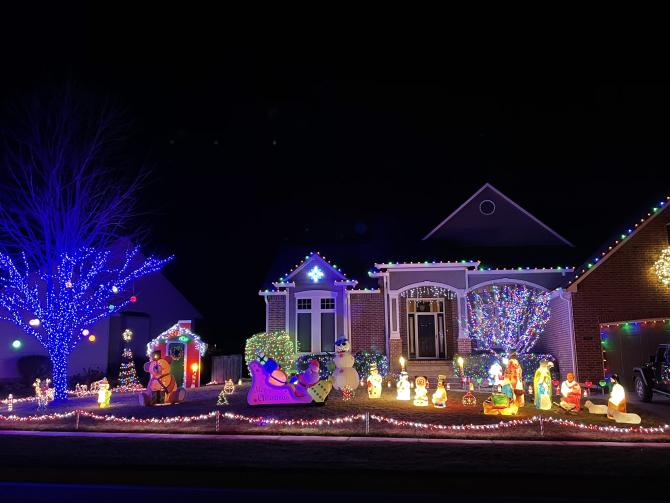 Lights on Hickory Creek
Location: 1101 N. Hickory Creek, Wichita, KS 67235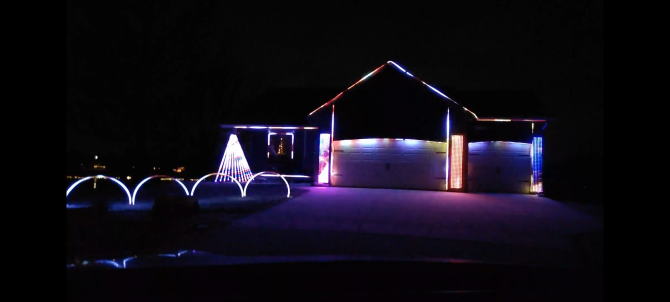 We Sleigh Family Lights
Location: 2537 E Ventnor Ct, Park City, KS 67219
Time: 6-10 p.m. nightly
Radio: Tune to 100.7
Council of Hope Light Display
Nov. 26-Jan. 6
Time: 7-10 p.m. on weekdays; 7-11 p.m. on weekends
Admission: Free (donations accepted)
Location: 650 N Main, Garden Plain KS
Located west of Wichita in Garden Plain, this light display features a 50-foot tall LED tree and a talking truck. You'll also find more than 65,000 lights – all computer controlled. You can watch from the comfort of your car or get out for photo opportunities. Plus, kids can put their letters in a drop box for Santa!
More:
727 Golden Hills, Wichita, KS 67212 – Radio Station: 89.5 FM

Vintage Christmas on Custer – 6047 N. Custer Circle, Wichita, KS 67204

Christmas at the Tituses – 1850 S. Battin St, Wichita KS 67218, lights at 5:30 p.m.

Lights on Gold Street – 5336 S. Gold St, Wichita KS 67217, lights at 5:30 p.m.

Stevens Family Christmas – 9414 E. Carson St, Wichita KS 67210

635 N. Flora, Wichita KS 67212

The "Griswold House" of Rose Hill – 1610 Tanglewood Road, Rose Hill KS

Lights of Matthew 5:16 – 835 Longbranch Circle, Maize, KS 67101 – Radio Station: 100.5 FM

Find more holiday events in Wichita and plan your trip today. Did we miss one? Let us know by emailing [email protected] or submit it here.
(Except for the headline, this story has not been edited by PostX News and is published from a syndicated feed.)