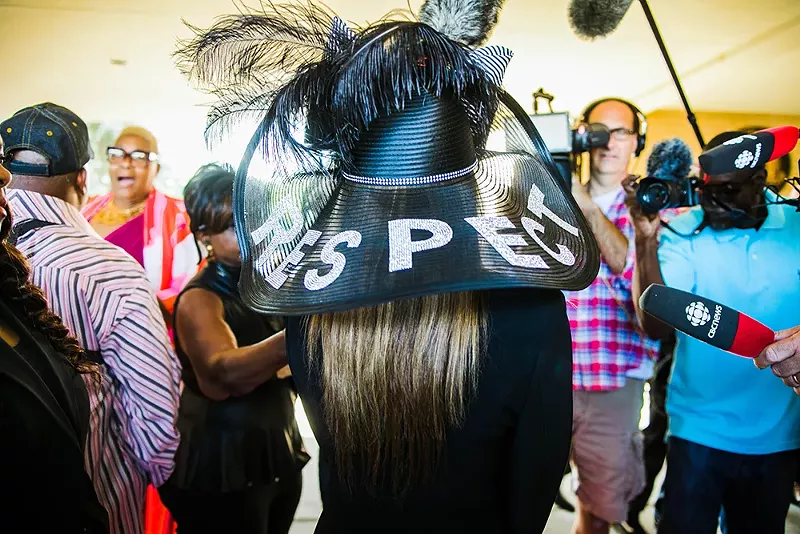 September means we're closer to trading blazing heat for crisp fall weather, apple picking, and pumpkin spice (I don't care how basic it is, I love it). It also means it's Detroit's annual Month of Design, and this year there are over 80 studio tours, exhibits, activations, workshops, and panels around the city.
Detroit is the only UNESCO-designated Design City in the country, which is a fancy way of saying our creativity is unmatched and we are gonna brag about it for an entire month. This year's theme is "United by Design" which encompasses sustainable fashion, land justice, visions of the future, and fine art. There's everything from an experimental "Trashion Show" on Sept. 3 to the popular Eastern Market After Dark on Sept. 21 and even a tour of Michigan's first 3-D printed home.
A slew of art exhibits will also be on display throughout the month including Mike Han's United by Design at Playground Detroit, Fiber Club* Detroit's inaugural exhibit at The Convent, and Custer Studios' open house with work from Tony Rave, Ellen Rutt, Patrick Ethen, Sarah Wondrack, and more.
It all kicks off with an opening party and design crawl on Sept. 1 across LoveITDetroit (1001 Woodward Ave.), Space Lab Detroit (607 Shelby St., Suite 700), and Rossetti (160 W. Fort St.). It's a lot to see, but you have the whole month.
Various dates, times, and locations from Sept 1-30. See designcore.org/month-of-design for more information.
Subscribe to Metro Times newsletters.
Follow us: Google News | NewsBreak | Reddit | Instagram | Facebook | Twitter
(Except for the headline, this story has not been edited by PostX News and is published from a syndicated feed.)