Bianca Belair could already be considered one of the best female wrestlers in WWE history, as she is an amazing worker. The EST possesses outstanding in-ring skills, thanks to her strength and athleticism, and her promo skills are good as well.
RELATED: 10 Things Fans Don't Know About Bianca Belair's Life Outside WWE
Belair has had a phenomenal wrestling career, full of great moments (and very few bad moments). She is one of the most dominant women in the history of sports entertainment, winning the vast majority of her matches and being an excellent champion. So, without further ado, let's take a look at the six best moments of Bianca Belair's WWE career and the four worst.
10/10

Best: Last Woman Standing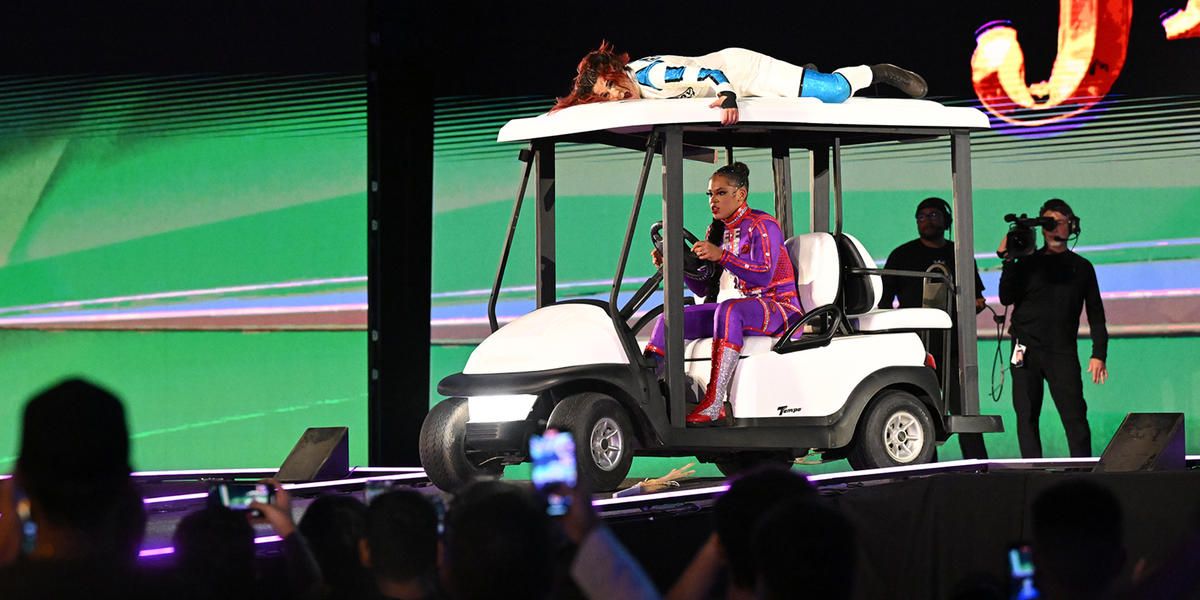 One of the best moments of Bianca Belair's WWE career occurred recently at Crown Jewel 2022, where she faced Bayley in a Last Woman Standing match. The EST had an exceptional performance, in terms of offense, selling and storytelling.
It was not an easy match, as Bayley pushed her to her limits, but in the end Bianca Belair was the last woman standing, retaining the Raw Women's Championship and winning the feud against Bayley.
9/10

Worst: Defeat Against Shayna Baszler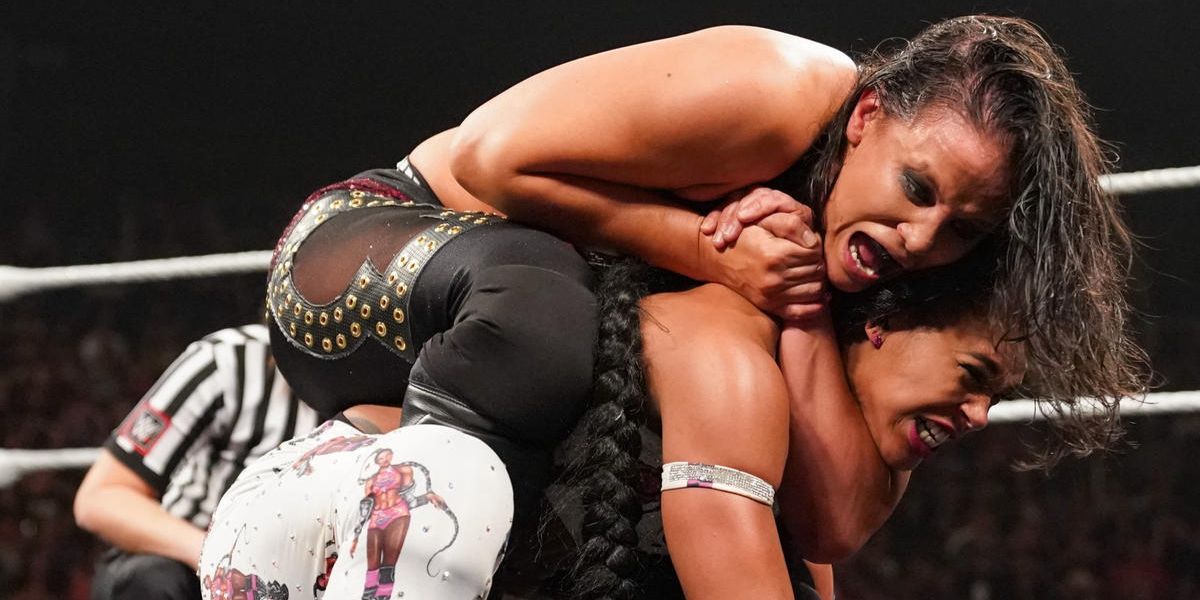 The first bad moment of Bianca Belair's WWE career came at NXT TakeOver: Phoenix, when she lost her undefeated streak of over a year to NXT Women's Champion Shayna Baszler. It was a decent match at best, as neither did an outstanding job.
Shayna did not look as great as usual and Bianca looked green. This was a tough night for Belair, but she worked very hard to get over it and become the superstar she is today.
8/10

Best: Lifting Otis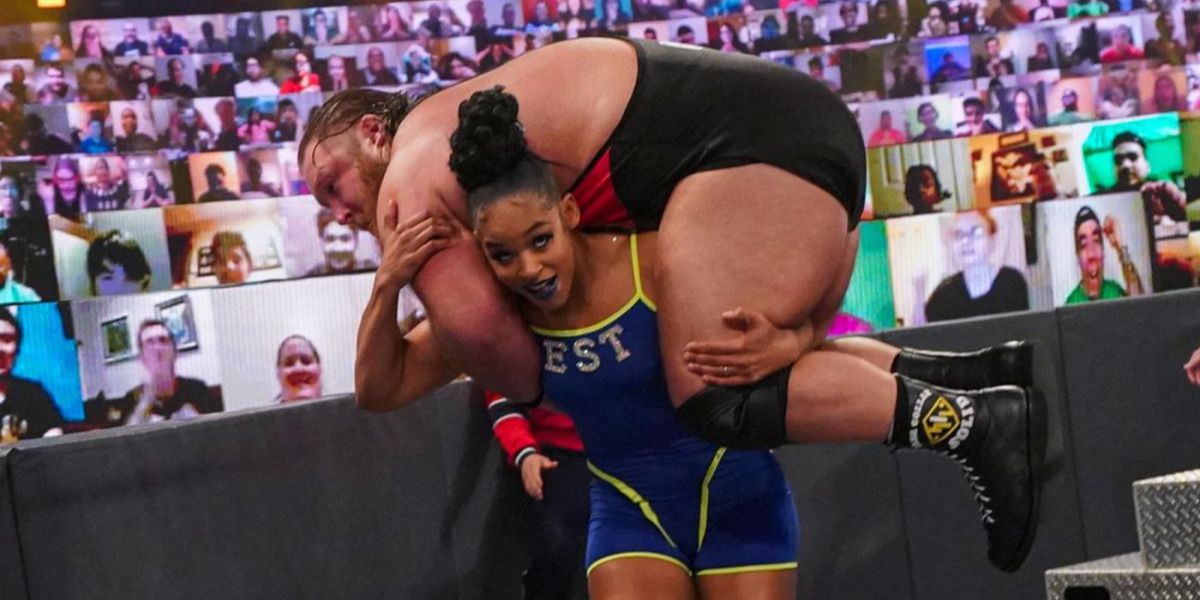 During the January 22, 2021, episode of Friday Night SmackDown, Bianca Belair and Bayley competed in an obstacle course. As expected, Belair crushed Bayley, showing off her athleticism and proving that she is the fastest, the strongest and the best of WWE.
An obstacle course on a wrestling show is something that should be easily forgotten, but Bianca made it memorable, as she lifted 300-pound Otis with ease. With this feat, Bianca can be considered as one of the strongest women in wrestling history.
7/10

Worst: Feud With Carmella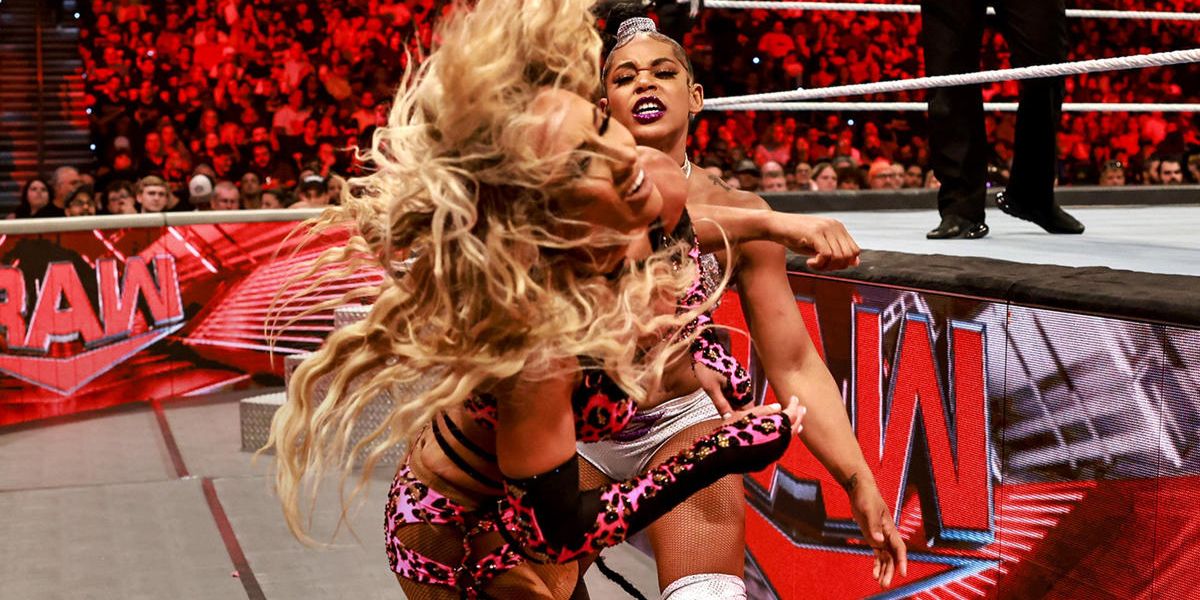 Most of Bianca Belair's feuds in WWE have been good, mainly because the matches are great and because she knows how to tell stories. However, her feud with Carmella for the Raw Women's Title is the exception.
RELATED: 10 Things Fans Should Know About Carmella's Life Outside WWE
The storyline was mediocre, and the matches were even worse, that was mainly because of Carmella's stupid gimmick, she didn't even want to have her face touched, which makes no sense for a wrestler. This feud was meant to give Bianca Belair momentum, but instead the champion looked weak by having so much trouble defeating Carmella.
6/10

Best: 8 Royal Rumble Eliminations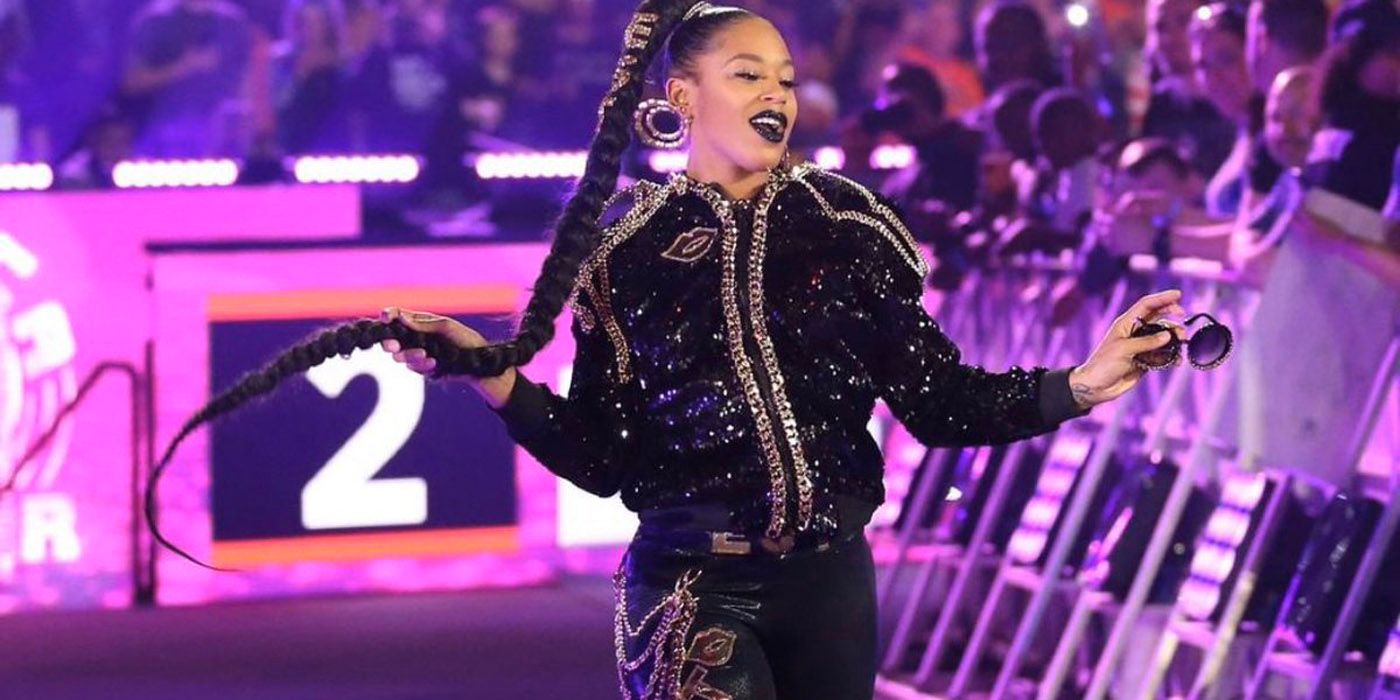 Bianca Belair participated in the 2020 women's Royal Rumble match representing NXT, so no one expected anything from her, even some fans did not know her. However, she surprised all and sundry with a historic performance. Belair eliminated eight opponents, setting a record in the women's Royal Rumble match.
She tossed Mighty Molly, Nikki Cross, Sonya Deville, Mandy Rose, Candice LeRae, Tamina, Dana Brooke and Alexa Bliss over the top rope. It was Charlotte Flair who spoiled Bianca's party and eliminated her. The EST made a big impact and gave us a taste of what was to come.
5/10

Worst: Hometown Humiliation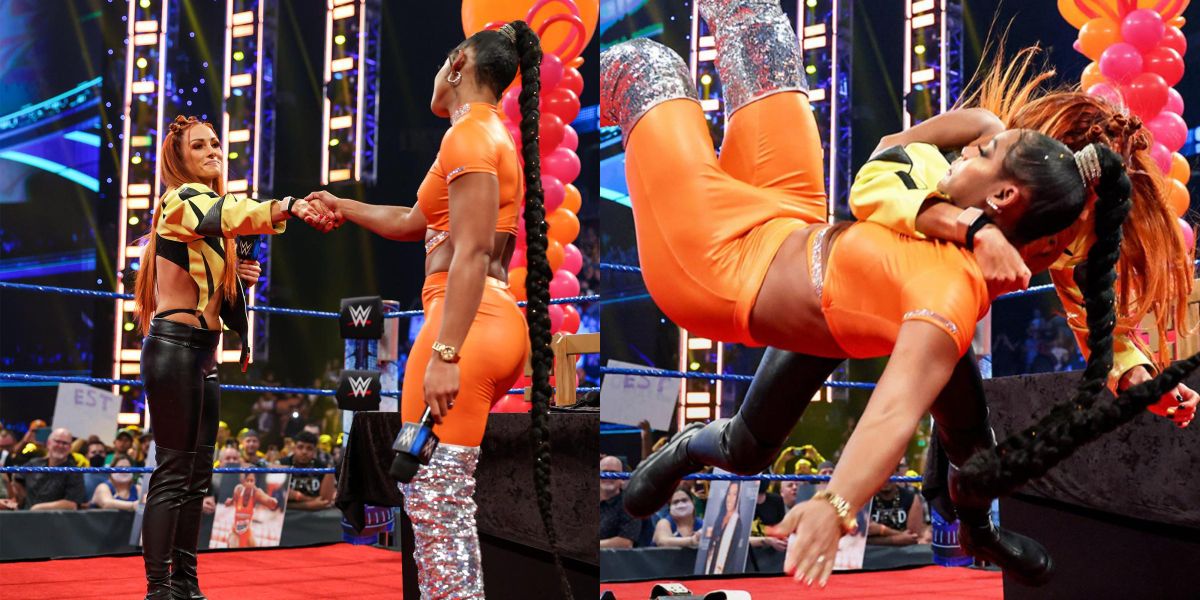 When Monday Night Raw took place in Knoxville, Tennessee, hometown heroine Bianca Belair was honored. She even received the key to the city from Kane. It was a great moment until Becky Lynch arrived.
Lynch congratulated Belair with hypocrisy and shook Bianca's hand, but the latter didn't let Becky go and tried to attack her. However, it turned out to be a bad idea, as Big Time Becks ended up humiliating Bianca in front of her people.
4/10

Best: Royal Rumble 2021 Victory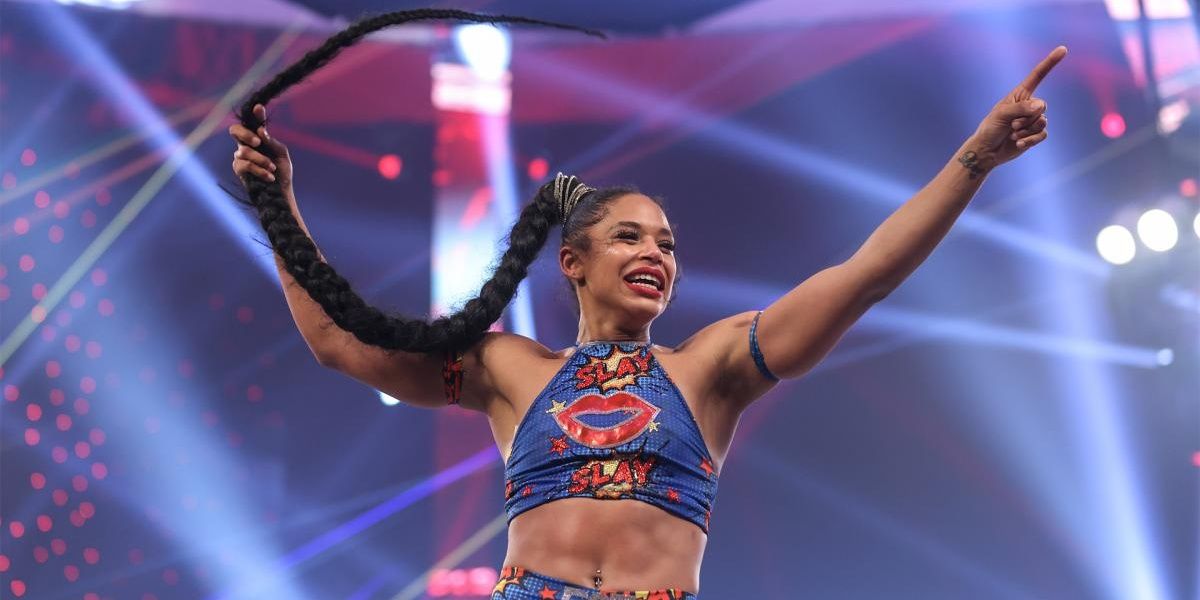 Bianca Belair's road to greatness began at the 2021 women's Royal Rumble match. She entered third and went all the way, outlasting everyone and winning the match.
Belair was in the ring for over 56 minutes, which is admirable. She eliminated Bayley, Natalya and finally Rhea Ripley. This was a career defining moment for Bianca Belair, no doubt about it.
3/10

Worst: Squashed By Becky Lynch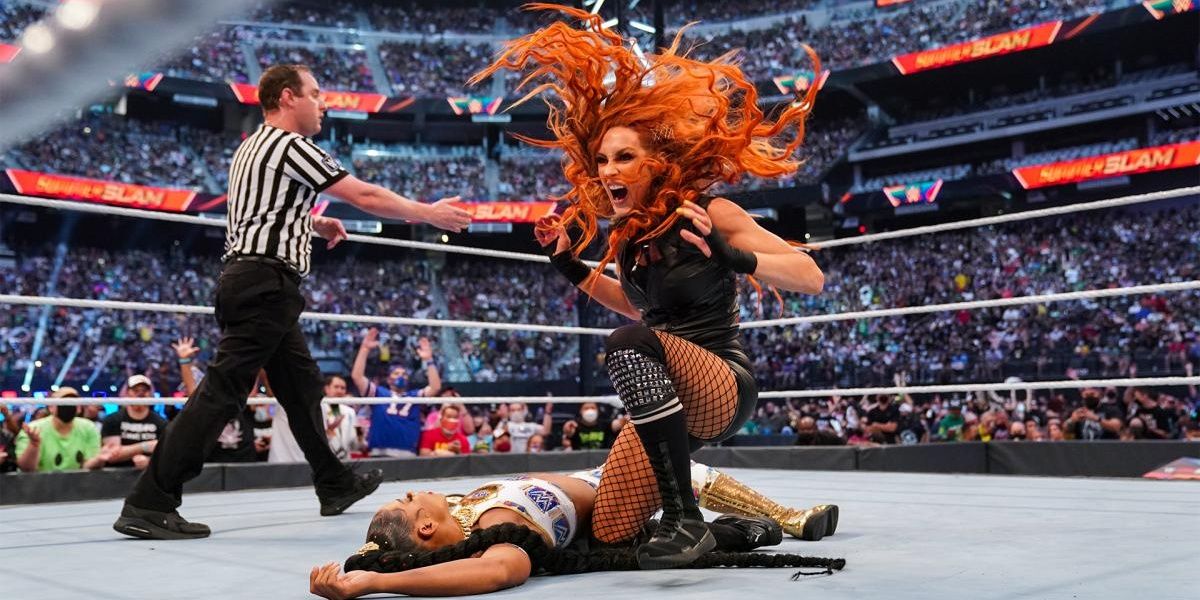 At SummerSlam 2021, SmackDown Women's Champion Bianca Belair was supposed to defend the title against Sasha Banks, but the latter was unable to compete, so Carmella was the replacement. However, at the last minute Becky Lynch made her WWE return, got rid of Carmella and demanded a championship match and Belair accepted.
RELATED: 10 Candid Photos Of Becky Lynch Outside WWE
The bell rang and 26 seconds later The Man celebrated, as she had become the new champion. This completely killed Bianca's momentum, some fans even believed that this would kill Belair's character and that the push was over. Fortunately, today we can say that this was a necessary moment, as the outcome of the story was perfect.
2/10

Best: WrestleMania 37 Victory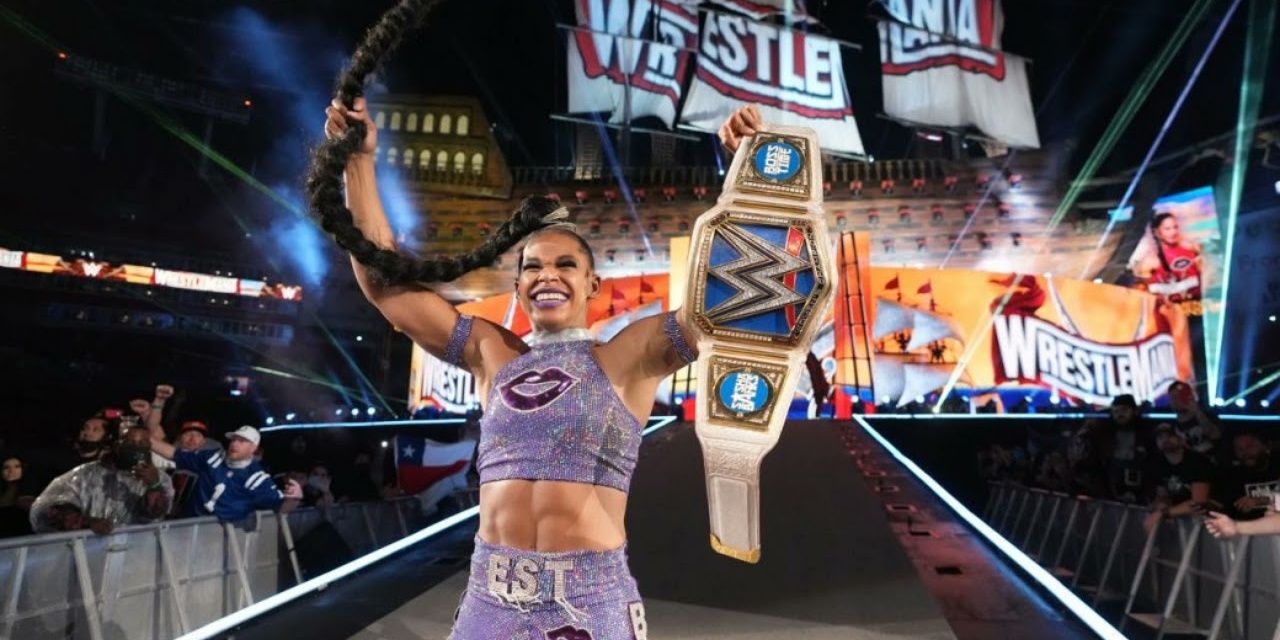 After winning the 2021 Royal Rumble, Bianca Belair challenged SmackDown Women's Champion Sasha Banks. They clashed in the main event of the first night of WrestleMania 37. It was a historic match, not only because of what it meant, but because it was flawless, an instant classic.
Bianca and Sasha did a phenomenal job from start to finish, proving that they are two of the best female wrestlers of this generation. In the end Belair defeated Banks to win the title and achieve greatness.
1/10

Best: WrestleMania 38 Victory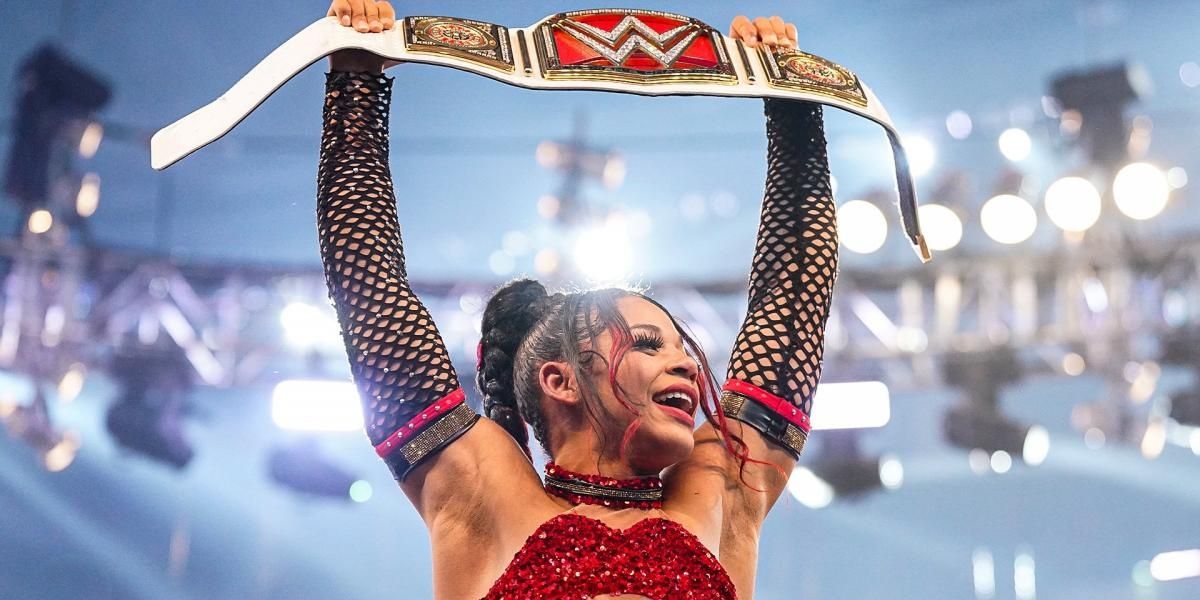 The best WWE moment of Bianca Belair's WWE career was her victory over Becky Lynch to win the Raw Women's Championship at WrestleMania 38. This is what wrestling is all about, telling a story like this one of Belair and Lynch.
Bianca experienced the worst moment of her career at SummerSlam 2021, but she picked herself up and went all the way, and she finally got her revenge and became champion. Bianca redeemed herself. Best of all, the match was fantastic, a masterpiece, the best WWE women's match of 2022, hands down.
(Except for the headline, this story has not been edited by PostX News and is published from a syndicated feed.)