WrestleMania 39 is still more than a few months away, but we already have an idea of what the match card could look like. We might see Kevin Owens and Sami Zayn join forces and challenge The Usos for the Undisputed Tag Team Titles, we might see a father-son match between Rey and Dominik Mysterio, and maybe fans will finally see the clash between Becky Lynch and Ronda Rousey.
RELATED: 10 Things WWE Has To Do Before WrestleMania 39
On that note, it's impossible not to think about the main event, which should be the biggest match of the year. One assumes Roman Reigns will headline The Show of Shows, but against whom? The Rock? Cody Rhodes? Drew McIntyre? And what about the first night's main event? Let's take a look at five matches that could main event WrestleMania 39, and five that shouldn't.
10/10

Could: Roman Reigns Vs. Drew McIntyre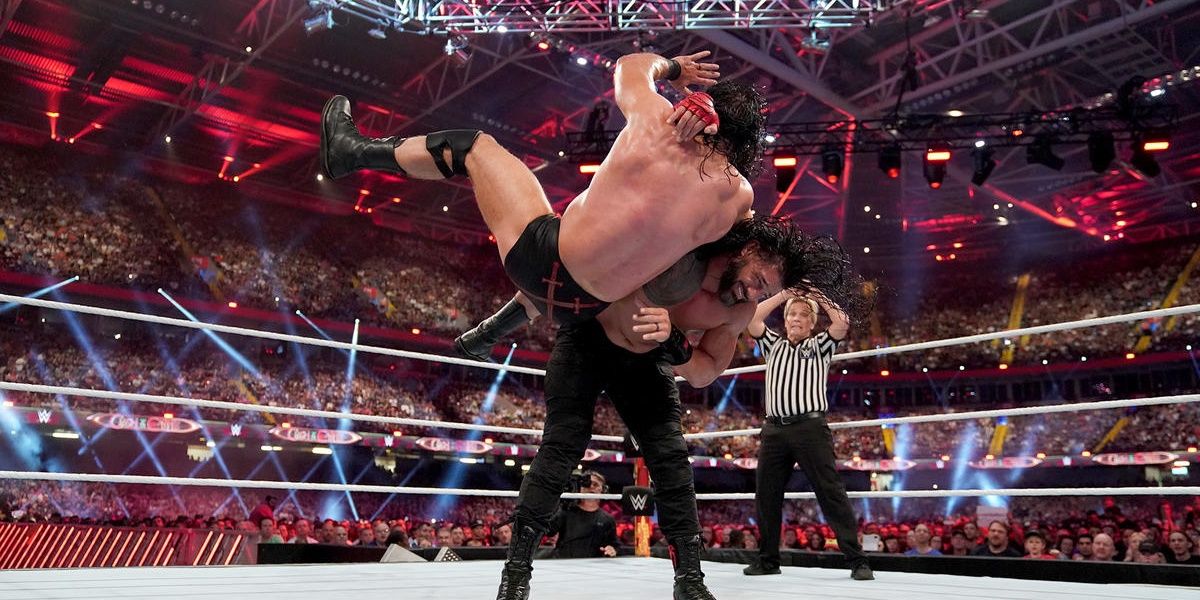 Drew McIntyre and Roman Reigns still have unfinished business, as they have faced each other twice since Reigns' return in 2020, and both times Reigns won in controversial fashion. At Survivor Series 2020, The Tribal Chief required a low blow and the help of Jey Uso to defeat McIntyre. While at Clash At The Castle, Reigns retained the title thanks to Solo Sikoa. So, maybe third time's the charm for Drew McIntyre, and that could be the main event of WrestleMania 39.
9/10

Shouldn't: Brock Lesnar Vs. Bobby Lashley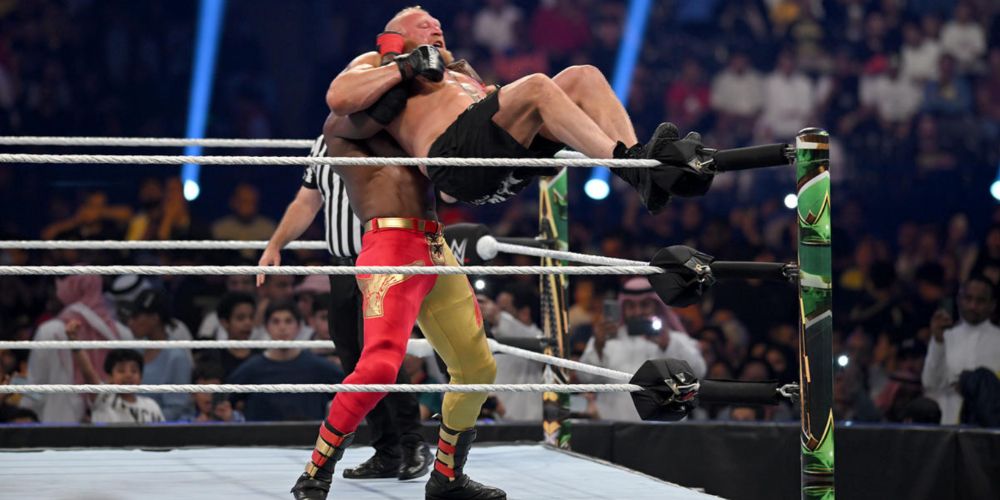 Speaking of unfinished business, Brock Lesnar and Bobby Lashley definitely have another clash pending. At Royal Rumble 2022, The All-Mighty defeated The Beast Incarnate due to interference from Roman Reigns. At Crown Jewel 2022 Lesnar managed to cover Lashley while he was trapped in the Hurt Lock. So, these two will likely settle the score at WrestleMania 39, but they shouldn't headline the show. The main event should be much more than a colossal clash of less than ten minutes.
8/10

Could: Bianca Belair Vs. Rhea Ripley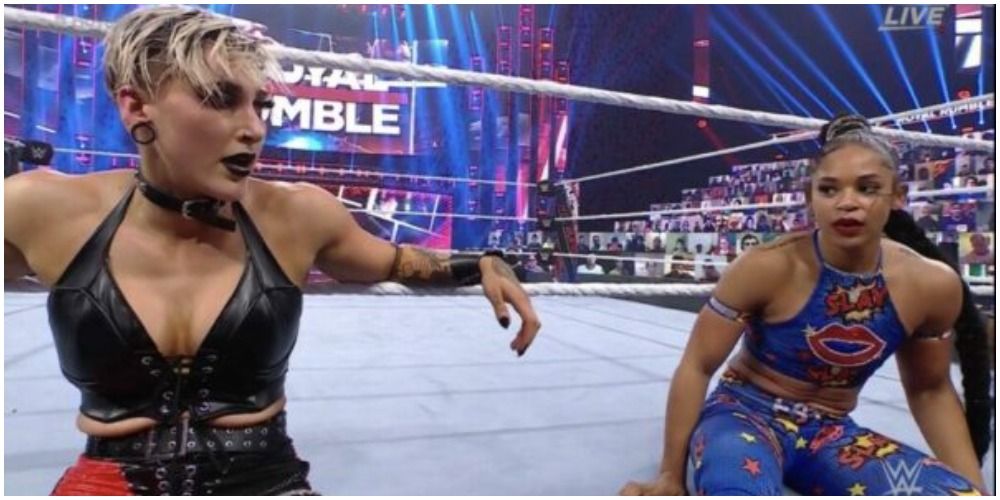 The program between Bianca Belair and Rhea Ripley should have already started, but the latter suffered an injury that postponed the plans. Now, it is quite likely that The EST and the Nightmare will clash at WrestleMania 39.
RELATED: 10 Things Fans Don't Know About Rhea Ripley's Life Outside WWE
In fact, recently on Monday Night Raw, Ripley had her eye on the Raw Women's Championship, making it clear that she wants to have a second reign. Plus, Belair and Ripley will be participating in the WarGames match, so there's a golden opportunity to start the feud. This could be the main event of the first night of WrestleMania 39.
7/10

Shouldn't: Roman Reigns Vs. Sami Zayn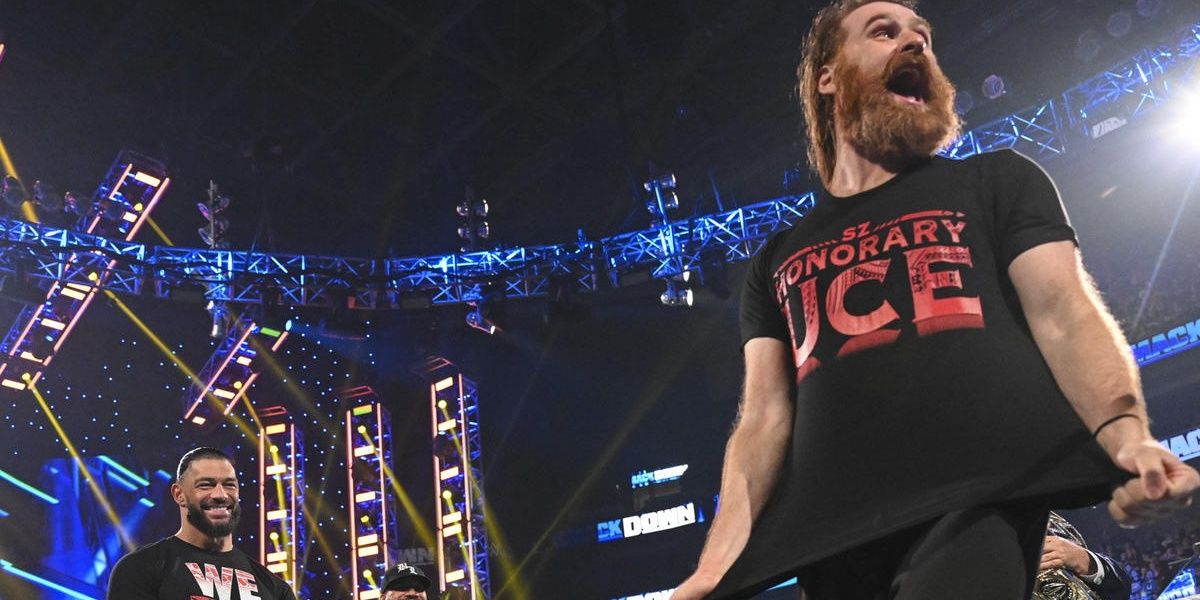 The Sami Zayn/Bloodline storyline is arguably the best thing going on in WWE right now and fans can't wait to see how it ends. Some believe Sami Zayn will end up challenging Roman Reigns for the Undisputed Universal Championship, which would be great, but it shouldn't happen at WrestleMania 39 let alone in the main event. Sami Zayn doesn't have enough credibility to defeat Roman Reigns, and the biggest match of the year has to be at least evenly matched, so that both competitors have a chance of winning.
6/10

Could: Becky Lynch Vs. Ronda Rousey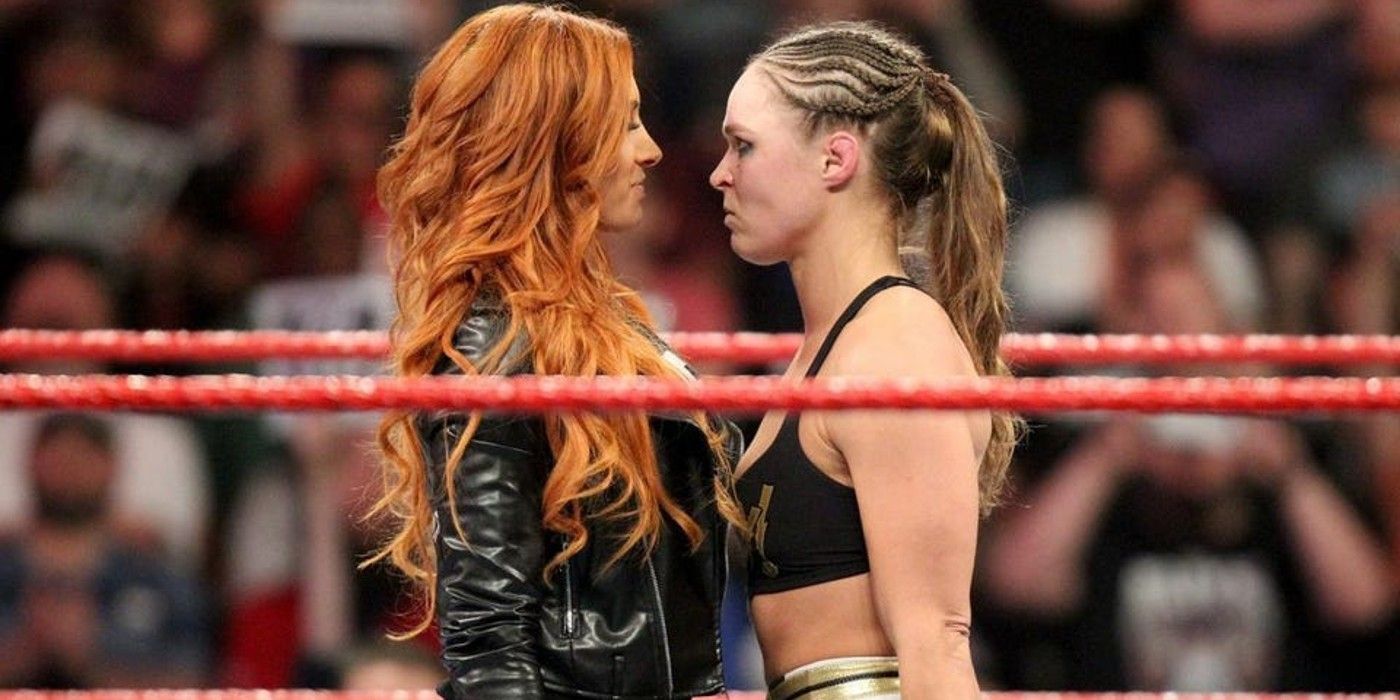 The highly anticipated match between Becky Lynch and Ronda Rousey could finally take place at WrestleMania 39. Ronda Rousey is currently the SmackDown Women's Champion and could hold the title until April. Lynch is recovering from an arm injury, but will likely be back in time to challenge Rousey, she could even win the Royal Rumble match, who knows. They have unfinished business from 2019 and fans really want to see them go one on one. This bout would be huge enough to main event the Showcase of the Immortals, at least the first night.
5/10

Shouldn't: Gunther Vs. Sheamus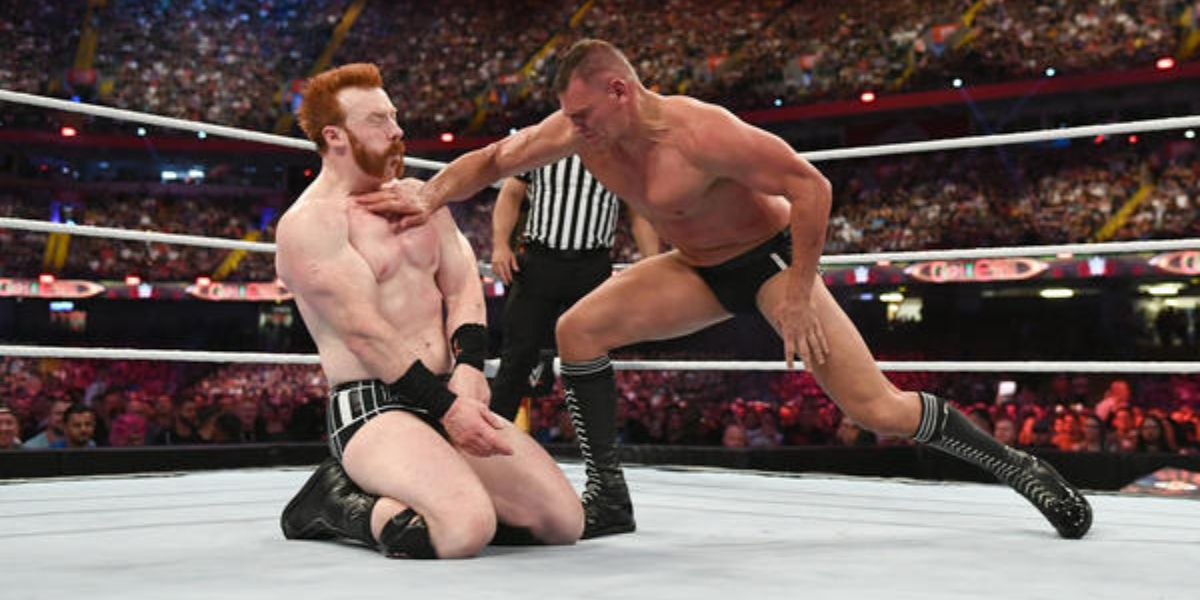 Gunther and Sheamus delivered a five-star match at Clash At The Castle and then on Friday Night SmackDown they delivered another banger. Frankly it would make sense for them to face each other once again, this time on the Biggest Stage Of Them All.
RELATED: 7 WWE Wrestlers Who Will Become Grand Slam Champions (& 7 Who Won't)
Sheamus could finally get his revenge and become Grand Slam Champion. Although it's not certain that Gunther would be the Intercontinental Champion then. Either way, this would be a brutal match, but it's not what people want to see in the main event, as there are better options.
4/10

Could: Roman Reigns Vs. Cody Rhodes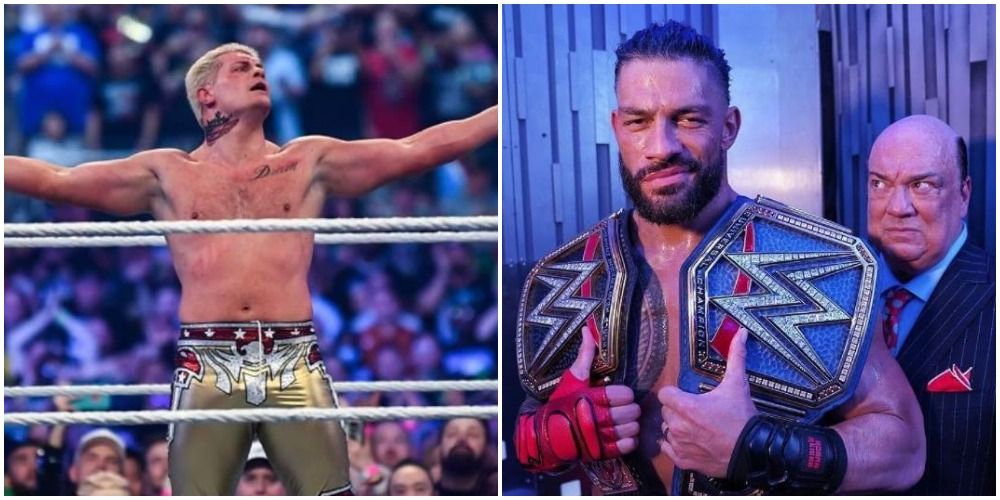 Roman Reigns versus Cody Rhodes seems like the plan B for the main event of WrestleMania's Sunday. It is one of the biggest matches that Triple H can book, with two megastars and a great story to tell. The American Nightmare could be the one to put an end to Roman's empire, and doing so, he would fulfill his dream of winning the WWE World Championship. This could be a main event for the ages, that's for sure.
3/10

Shouldn't: John Cena Vs. Austin Theory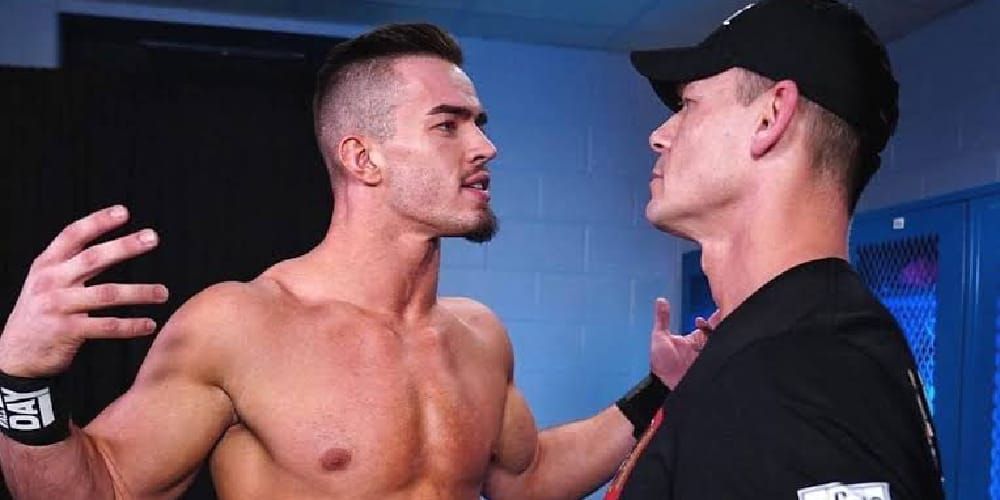 According to reports, John Cena is going to wrestle at WrestleMania 39. His opponent is unknown, but it could be Austin Theory. Fans want to see this match, as Cena and Theory are quite similar and have the potential to have a great feud and steal the show. Nevertheless, they shouldn't headline the event, as Theory is not ready for that huge responsibility and, truth be told, the match would not be as important as other mentions on this list.
2/10

Could: Roman Reigns Vs. The Rock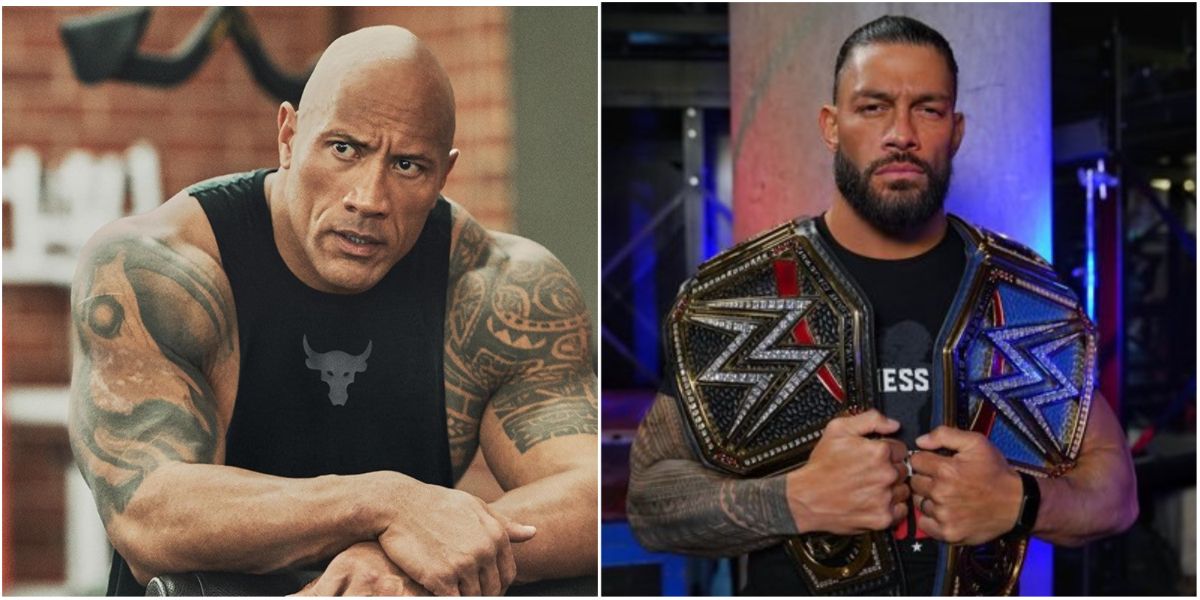 Plan A for the main event of WrestleMania 39 is Roman Reigns versus The Rock. This is the match that virtually every wrestling fan wants to see, as it would not only be for the top prize in WWE, but to determine who is the true Tribal Chief, who should kneel before the other. This could be one of the biggest matches in WWE history, and obviously it would have to be the main event. This is the best possible time to run this match.
1/10

Shouldn't: Seth Rollins Vs. Cody Rhodes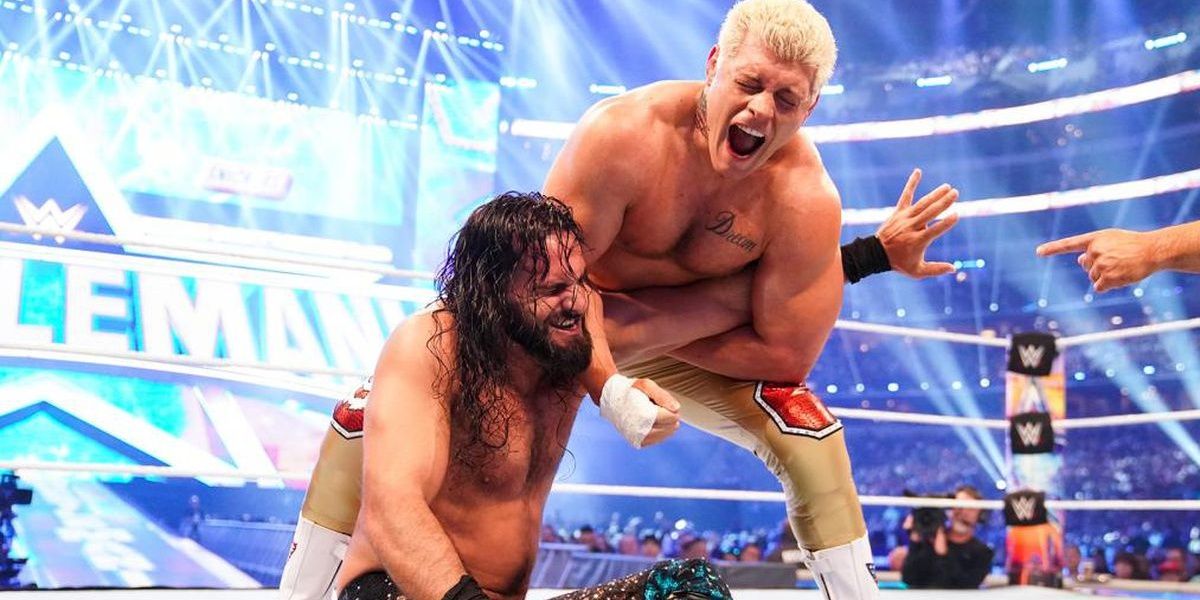 The last time we saw Cody Rhodes on WWE television, he was brutally attacked by Seth Rollins. This could be an indication that when Cody returns, he will get his hands on Rollins once again, and it could be at WrestleMania 39. This match would probably be great, but it's not really necessary, as they had their trilogy and Rhodes won all three matches. Most fans don't want to see a fourth match, let alone in the main event of the biggest show of the year.
(Except for the headline, this story has not been edited by PostX News and is published from a syndicated feed.)