Moving rapidly toward Florida, Idalia's likely arrival in South Carolina late Aug. 30 or early the following morning could bring high winds along with 4 to 8 inches of rain on the same night as a seasonal king tide — a trifecta of potential disruptions that had emergency officials scrambling to prepare.
Call it the blue moon effect.
On Aug. 30, the moon will be closest to earth this year, and the second full moon of August, hence the blue moon moniker. The extra gravitational pull will move high tides higher.
About 9 p.m. Wednesday, high tide should hit about 8 feet in Charleston, according to the latest National Weather Service prediction. At that level, low spots along the coast flood whether it's raining or not. Add tropical downpours to the mix, and you have a recipe for trouble.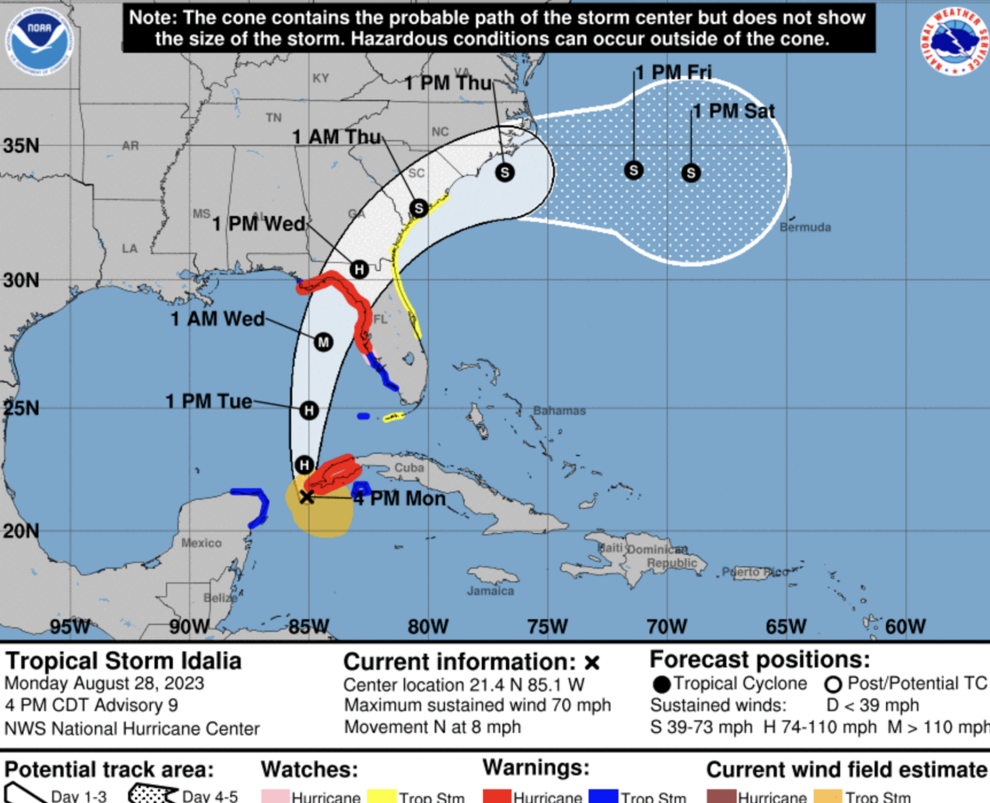 "Tis the season," Charleston Mayor John Tecklenburg said July 28 at a press conference.
Tecklenburg said the city was taking the storm's threats seriously, and that he was mindful about the king tides' potential to make things worse. City stormwater and public service crews were positioning pumps and clearing ditches in low-lying areas. The parks department is lowering water levels in West Ashley's Lake Dotterer and downtown's Colonial Lake.
Between 8 a.m. and 5 p.m. July 29, the city will provide free bags and sand for residents to fill their own. Bring a shovel, city officials said. Those locations are: Bees Landing Recreation Center, 1580 Ashley Gardens Blvd.; James Island Town Hall, 1122 Dills Bluff Road; Hampton Park (the parking lot near the baseball field), 30 Mary Murray Drive.
Tecklenburg said he doesn't expect any evacuation orders in South Carolina. So when the storm arrives, "just stay home and stay put," he said.
The burst of activity in Charleston followed the storm's eruption Aug. 28 in the Gulf of Mexico, where it quickly grew into a tropical storm in the record-warm waters.
Feeding on that heat, the storm grew stronger as it moved north toward Cuba. It's expected to grow into a powerful hurricane Tuesday as it heads north toward Florida, gaining speed as it lands as a major hurricane somewhere north of Tampa.
From Florida, Idalia's expected path takes it through Georgia into South Carolina, weakening as it passes over land but still packing heavy rains and tropical storm-force winds.
"Idalia may strengthen more than forecast over the Gulf of Mexico, so it could be stronger when it reaches us," said Frank Strait, the Department of Natural Resources severe weather expert. Idalia's rain will affect areas in the Midlands and south to the coast, Strait said, adding that he expects flash flooding.
Last year's Hurricane Ian may offer clues to what might happen this week.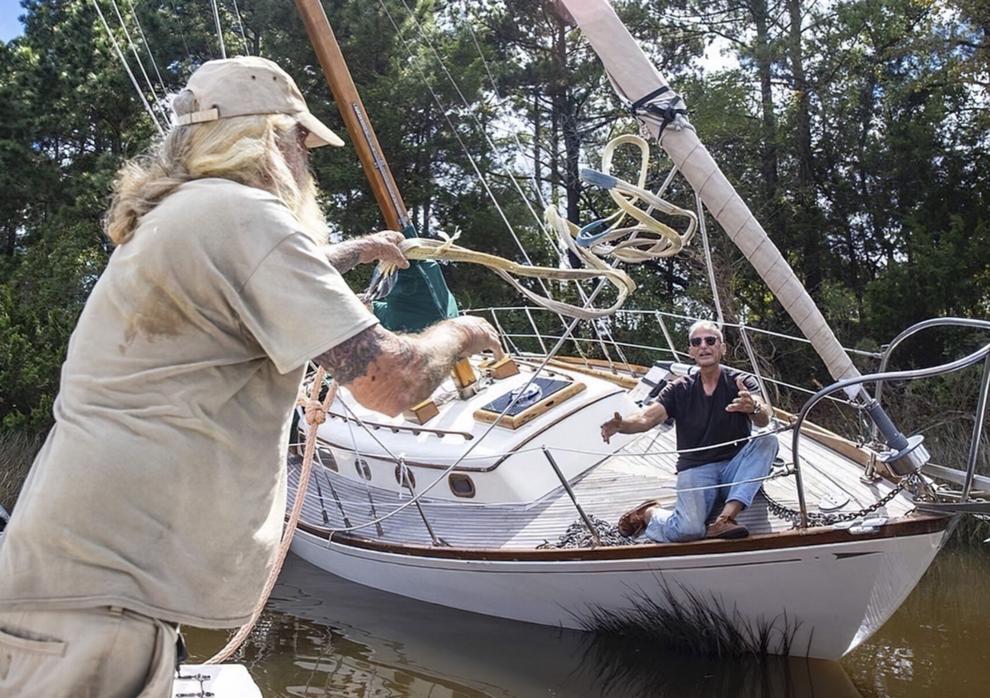 Like Idalia, Ian formed in the Gulf and rapidly grew into a significant storm. It sliced through Florida near Tampa, exited near Jacksonville and re-formed in the Atlantic before curving back into South Carolina north of Georgetown.
Ian brought about 5 inches of rain to downtown Charleston, causing significant flooding. It landed south of Georgetown as a Category 1 hurricane with 85-mph winds that downed trees and power lines and caused extensive beach erosion.
But high tides then were about average, reducing the surge's impact.
That's not the case this week.
Because of the moon's pull, tides would be significantly higher with or without rain. These so-called king tides typically send floodwaters into Charleston's medical district and low spots on the East Side. King tides can block cars on U.S. Highway 17 near the round Holiday Inn as the Ashley merges with pavement.
With the king tides, high winds and heavy rains, forecasters say this all adds up to a potential potential 2- to 4-foot storm surge along the entire South Carolina coast, a prediction they said could change for the worse if the storm gathers more strength.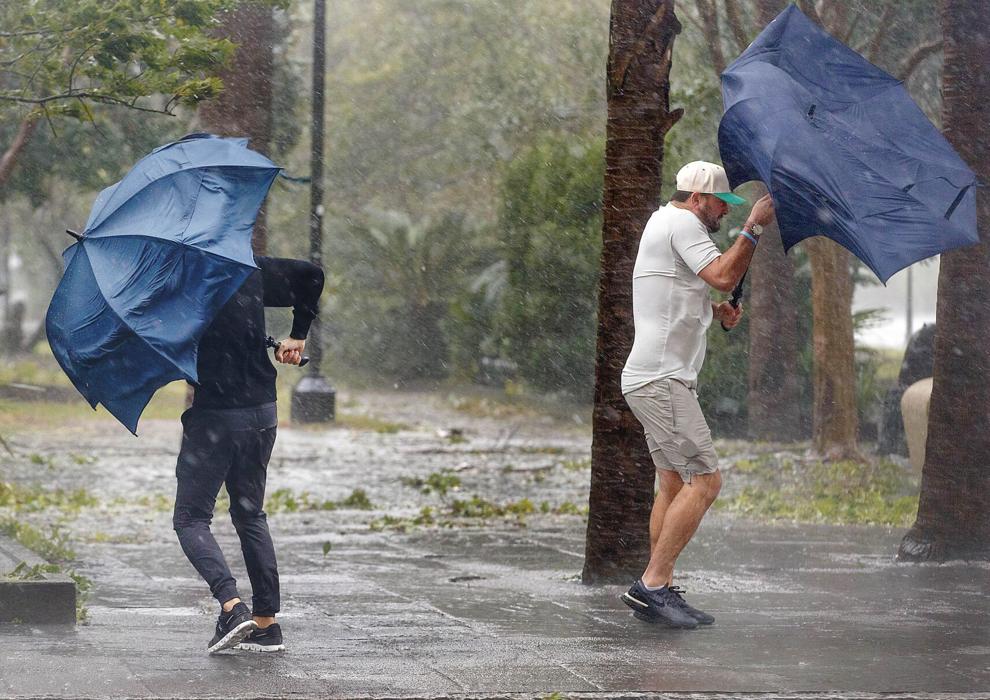 Reach Tony Bartelme at 843-790-0805
(Except for the headline, this story has not been edited by PostX News and is published from a syndicated feed.)