Former White House Deputy Press Secretary Sarah Matthews predicts that a former Mar-a-Lago employee's retracted statement in the federal classified documents case involving Donald Trump will be a sign of things to come for the former president.
Last week, Trump was booked in Fulton County, Georgia, and had his mugshot taken after he and 18 others were indicted by a grand jury on charges of allegedly attempting to overturn the state's 2020 election results.
It is the fourth indictment issued against Trump this year, in addition to purported hush money payments issued to adult film actress Stormy Daniels prior to the 2016 election; his role pertaining to the January 6, 2021, Capitol riots; and the aforementioned documents case in which he is alleged to have kept classified records he was supposed to return upon leaving the White House.
"I think that we're going to see [defendants flip on Trump] in multiple cases," Matthews told CNN's Sara Sidner on Monday. "Obviously the one you reference, the documents case, we suspect, I think, there is a name out there of someone who they think it is that flipped and I think that's the right call because at the end of the day Donald Trump demands loyalty from everybody but gives loyalty to no one, and he would be so quick to throw any of these people under the bus so I think this is crucial."
Federal prosecutors said in recent court filings that Yuscil Taveras, an IT worker at Mar-a-Lago who testified this past March and repeatedly denied or claimed not to recall any contacts or conversations about the security footage at Trump's Palm Beach residence, that they had evidence indicating he wasn't telling the truth.
Taveras then switched attorneys, from one appointed under a Trump political action committee to one from the federal defender's office in Washington, D.C. Under his new counsel, he "immediately" retracted his prior statements and implicated Trump, Trump aide Walt Nauta, and maintenance worker Carlos De Oliveira.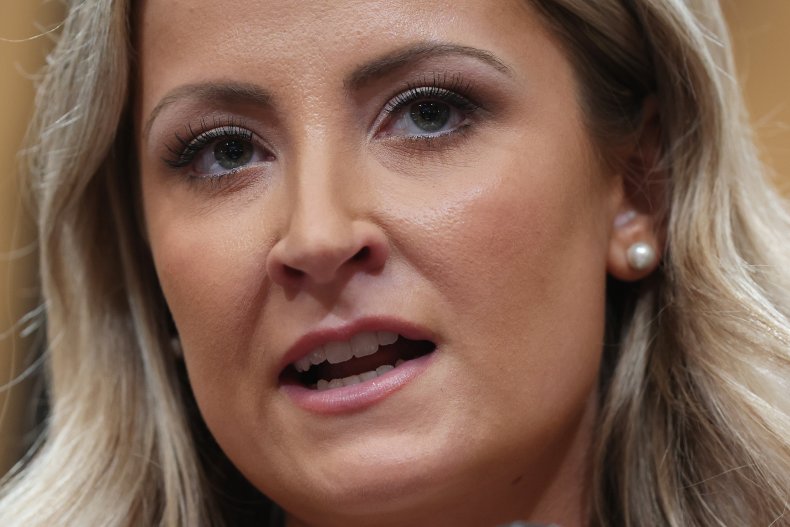 Matthews compared Taveras' situation to that of Cassidy Hutchinson, former aide to ex-Trump Chief of Staff Mark Meadows—who is among the 18 indicted in Georgia and has caused speculation as to whether he could turn on his former boss.
Hutchinson, perceived as one of the House Select January 6 Committee's star witnesses, had a former member of the Trump White House counsel's office, Stefan Passantino, representing her. She ultimately changed attorneys and publicly corrected her testimony after Passantino allegedly tampered with her testimony.
Other criminal defendants, such as Trump confidant and former New York City Mayor Rudy Giuliani, are in dire financial straits due to the piling up of legal bills for their defense.
On September 7, Trump is reportedly hosting a $100,000-per-guest dinner at his Bedminster Golf Club in New Jersey. It is viewed by some as a tactic to keep Giuliani from turning on the former president, though he maintains he doesn't believe he did anything wrong in Georgia.
"Giuliani's legal bills are mounting, and he and his attorney recently went to Mar-a-Lago to ask for Trump's help," Nathan Price, associate professor of political science and international affairs at the University of North Georgia, told Newsweek via email. "Reporting suggested that Trump was generally not very receptive to doing so outside of specific items, and Giuliani and his attorney were having difficulty getting Trump to agree to specific amounts for them.
"I think Trump has both a legal and political interest here in helping Giuliani cover these debts to prevent another close associate from flipping against him."
Former Trump attorney Jenna Ellis, who previously told Newsweek she has not received any legal aid from Trump, has raised well over $100,000 due to online crowdfunding efforts.
Newsweek reached out to the Trump campaign via email for comment.
(Except for the headline, this story has not been edited by PostX News and is published from a syndicated feed.)