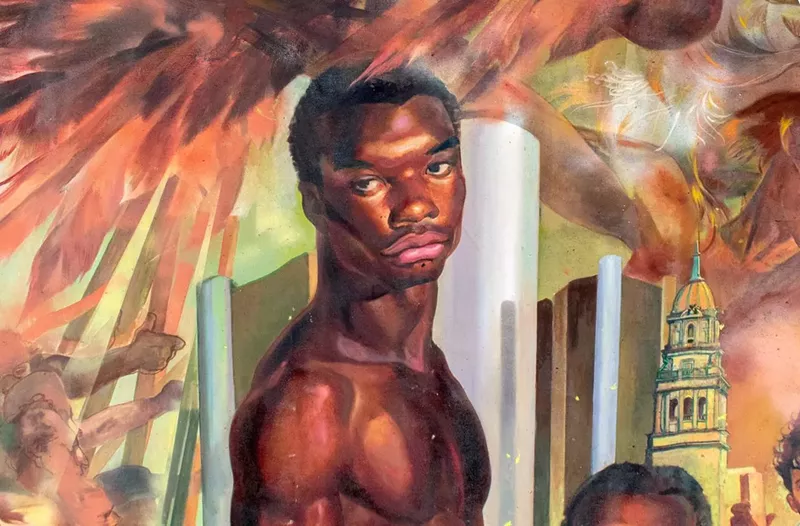 LeRoy Foster was considered the "Michelangelo of Detroit" for his detailed figurative paintings inspired by his studies in London and Rome.
Foster, who was born in 1925 and died in 1993, is perhaps best known for his 1972 "Life and Times of Frederick Douglass" mural at the Detroit Public Library Douglass Branch. One of his other famous works, "Renaissance City" (1978), depicts Detroit's rise after the 1967 Rebellion and was all but lost until it was recently re-discovered. It's now being restored for an exhibition called LeRoy Foster: Solo Show at Cranbrook Art Museum this fall.
"Renaissance City" was originally displayed at the original Cass Technical High School, where Foster was once a student, for over 20 years until the school was moved into a new building in 2005. Luckily "Renaissance City" was saved before the old building was demolished, but it has been rolled up in storage all this time. Detroit artist Mario Moore and Cranbrook Art Museum Chief Curator Laura Mott reportedly discovered the painting while searching for Foster's work for Solo Show.
Foster also performed as drag queen Martini Marti in 1945 — a time when drag was still underground and LGBTQ+ visibility wasn't as widely accepted as it is today. He counted Charles H. Wright, Charles McGee, and Ruth Ellis as friends.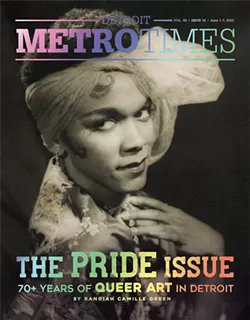 "Foster's artistic vision did not fit with the art world's expectations and trends during his lifetime, which left him without representation and also without historic scholarship about his work and practice," Laura Mott, Chief Curator of Cranbrook Art Museum, said in an announcement. "We have diligently tracked down many of his works, from museums to private collections, and restored others, in order to put together the first exhibition that shines a light on this important Detroit artist."
Following the conclusion of Solo Show, the "Renaissance City" painting will be installed at the new Cass Tech, which will be its new permanent home.
Foster has been getting his due in the last several years as a pioneering Black Detroit artist. In 2022 his work was the center of a month-long citywide exhibition called Mighty Real/Queer Detroit during Pride Month.
Solo Show is part of Cranbrook Art Museum's fall season, which also includes a group show of contemporary artists curated by Moore and Mott called Skilled Labor: Black Realism in Detroit. Other exhibitions in the season include Carl Toth's Reordering Fictions, and Ash Arder's Flesh Tones.
All the exhibitions will open on Oct. 28 and Solo Show will close on March 3, 2024. For more info see cranbrookartmuseum.org.
Subscribe to Metro Times newsletters.
Follow us: Google News | NewsBreak | Reddit | Instagram | Facebook | Twitter
(Except for the headline, this story has not been edited by PostX News and is published from a syndicated feed.)