Experts have weighed in on the potential identity of a mystery creature spotted roaming a rural area of Texas.
The mysterious creature was caught on a trail camera "lurking" in the Rio Grande Valley, Texas Parks and Wildlife said in a Facebook post. Photographs included in the post showed the mammal-like creature against a backdrop of trees at night.
Experts at the government department were left "scratching [their] heads" at the grainy photograph, as it was not immediately clear what species it could be. The photo was given to the department by a park visitor, and the exact location where it was taken in the Rio Grande Valley was unclear, meaning scientists could not go to the area and assess any tracks or signs of the animal.
"Is it a new species? An escapee from a nearby zoo? Or just a park ranger in disguise? Regardless, it's thrilling to see such an incredible animal in its natural habitat," the department wrote on Facebook.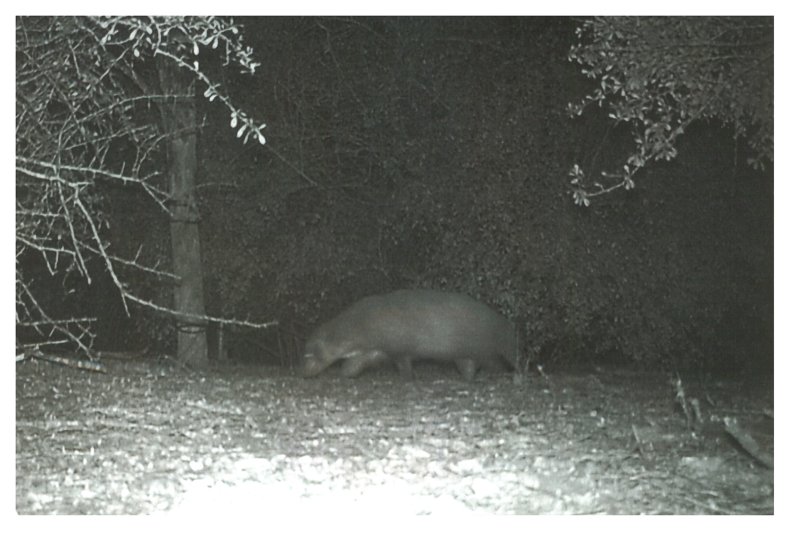 But a few days later, the department came back with a potential explanation. After deliberation, experts believe the creature in the photograph is an American badger.
"We agree with most of the comments that this is very likely an American Badger (not to be confused with the Honey Badger that lives in Africa and Asia and is rumored to not care very much)," Texas Parks and Wildlife joked in an update posted to Facebook.
American badgers are found throughout the United States but are a rare sight in the Rio Grande Valley. The valley is part of the animal's range in Texas, though.
American badgers walk on all four limbs like the creature can be seen doing in the photograph. The species is known for being bad-tempered. When they are provoked, they will hiss and growl. American badgers are nocturnal, meaning they only ever roam during the night.
The photograph generated much attention from other social media users. Before the badger was identified, many guessed as to what the creature could be. Some believed it was a beaver, while others guessed a wolverine—a rarely-spotted member of the weasel family.
Another social media user suggested it could be a capybara, a large rodent that uses all fours to walk, while others believed it could even be a cross between two species.
"Looks like an opossum crossed with a raccoon," one user said. Other suggestions appeared more unlikely.
"Badger on steroids," one person said. "A walking manatee," another Facebook user wrote. Not quite.
Do you have an animal or nature story to share with Newsweek? Do you have a question about American badgers? Let us know via nature@newsweek.com.
(Except for the headline, this story has not been edited by PostX News and is published from a syndicated feed.)