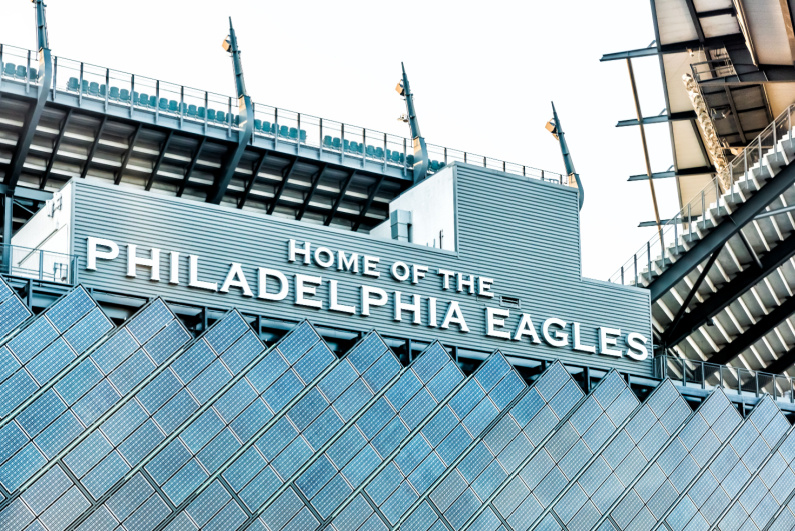 he Philadelphia Eagles signed cornerback Isaiah Rodgers despite his season-long suspension for betting on NFL games. [Image: Shutterstock.com]
One for the future
The Philadelphia Eagles announced the signing of Isaiah Rodgers despite the cornerback's betting-related suspension. The Indianapolis Colts waived the 25-year-old in June after he received an indefinite ban for betting on NFL games during the previous season.
won't be taking up a roster space
After acquiring the Rodgers, the Eagles put him on its suspended/reserve list, as he can't apply for reinstatement until the end of the upcoming season. He won't take up a roster space and should be available to play again in 2024.
Betting on his own team
Rodgers allegedly used the name of a friend to open an online sportsbook account and place many wagers, including on his own team. The stakes were reportedly mostly in the $25 to $50 range, with the biggest bet being a successful $1,000 over/under for a Colts running back's rushing yards in a game. The NFL didn't find any evidence that Rodgers tried to manipulate games.
Isaiah Rodgers played for the Colts for three seasons, after being drafted in the sixth round in 2020. He was a part of the Pro Football Writers Association (PFWA) All-Rookie team for his efforts during his debut season.
The Colts waived him along with Rashod Berry shortly after the announcement of the suspensions. Rodgers took to social media at the time to take complete responsibility for his actions.
A growing concern
The list of players receiving betting-related bans is constantly rising, with the most high-profile one being the Jacksonville Jaguars wide receiver Calvin Ridley. The then-Atlanta Falcons player received a season-long suspension in 2022 after he placed wagers on NFL games. He successfully applied for and received reinstatement, so he will be able to play this upcoming season.
Five players – four from the Detroit Lions – were hit with bans in April, some for six games, some indefinite. Rodgers then was one of three players to receive suspensions in late June.
The NFL wants to make sure that players are not engaging in betting when they are at team facilities, and especially not wagering at all on NFL contests. A six-game suspension awaits people found to break the former rule.
NFL teams have been making sure to properly educate their players
Following the flurry of recent suspensions, NFL teams have been making sure to properly educate their players about the league's betting rules to help prevent more from falling foul to rule violations. Legal sportsbook operators have monitoring systems to track players who set up accounts.
The league also held a meeting to further clarify what players can and can't do. It's not just the athletes who have to follow these rules; they also apply to staff members of teams. New York Jets wide receivers coach Miles Austin got hit with a ban in December for betting policy violations.
(Except for the headline, this story has not been edited by PostX News and is published from a syndicated feed.)